Bitstocks has secured new licencing through the Financial Conduct Authority for its system-challenging banking platform, Gravity. This brings the company one step closer to offering a comprehensive range of everyday banking services, backed by the power and scale of Bitcoin SV.
Bitstocks is now FCA registered as an EMD Agent of Modulr Finance. The registration number is 902839 and Bitstocks full registration can be found here on the FCA online register.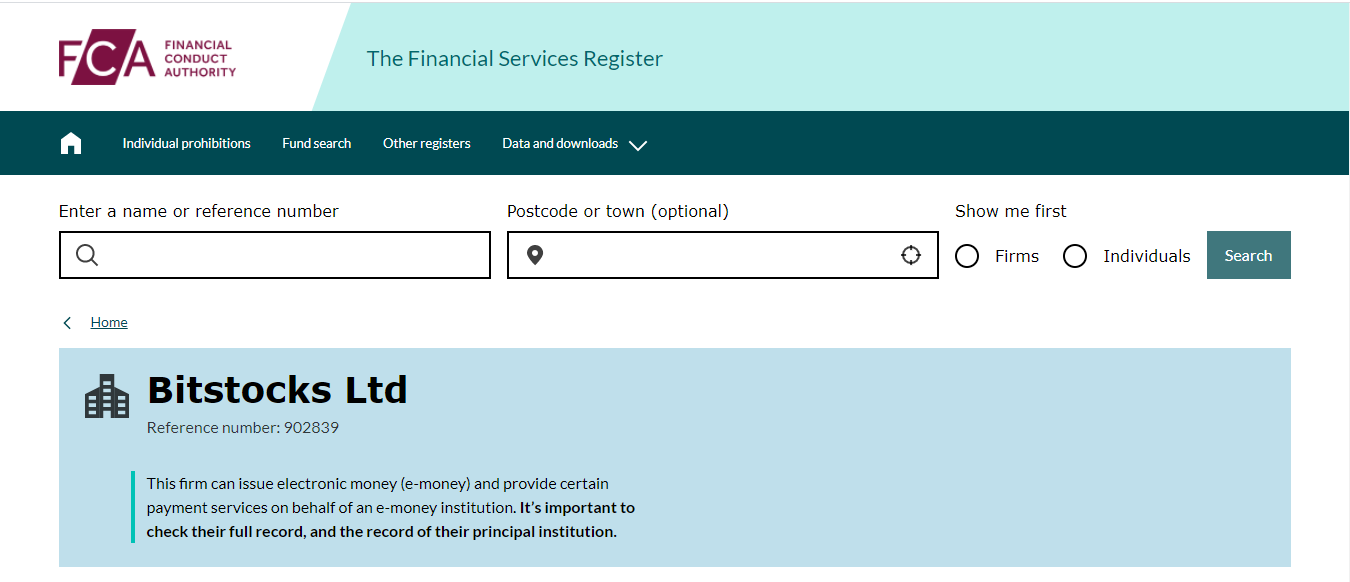 Compliance Officer, Anish Patel, was instrumental in achieving the licencing and said:
"The road to FCA registration has been a tough yet enjoyable one! However, this is only the first step of a long journey ahead for us here at Bitstocks. Each milestone will enable this groundbreaking company to serve people with truly different banking products and offer a real alternative to the financial structures which are in place at the moment."
Following on from integrating their Bitcoin banking platform, Gravity, with the Faster Payments System back in April of this year, Bitstocks continues to add the required foundations and frameworks to its business to ensure it is fully in line with all legal requirements – including all compliance policies and procedures, due diligence, anti-money laundering and record keeping.
Bitstocks has also submitted an application for FCA Anti Money Laundering registration which should hopefully be approved by year-end. They will also be submitting an E-Money Institute application next month.
New to Bitcoin? Check out CoinGeek's Bitcoin for Beginners section, the ultimate resource guide to learn more about Bitcoin—as originally envisioned by Satoshi Nakamoto—and blockchain.