After months of speculation, Chinese crypto miner manufacturer Canaan Creative has officially filed to list on the Nasdaq stock exchange. Credit Swiss, Citi Group, Galaxy Digital, China Renaissance, CMB International, and others will serve as underwriters for the proposed offering, and Canaan will list its shares under the symbol "CAN."
The Hangzhou-based company describes itself as the world's second-largest crypto mining machine designer and producer. During the first half of 2019, the company's global share for bitcoin mining machines reached 21.9%. Since it launched, Canaan has shipped 26,000 AI chips and modules, according to the filing.
Per the filing, the company proposes to raise $400 million. Canaan intends to use the proceeds from the IPO to fund research into artificial intelligence (AI) and blockchain, as well as pay off its debts.
According to the company's SEC filing, Canaan generated $394 million in revenue during the fiscal year of 2018, with a net income of $8.3 million. So far this year, the firm has lost $45.8 million for the six months ending June 30, 2019, on net revenue of $42.1 million, compared to $25 million profit on net income of $275 million for the first half of 2018.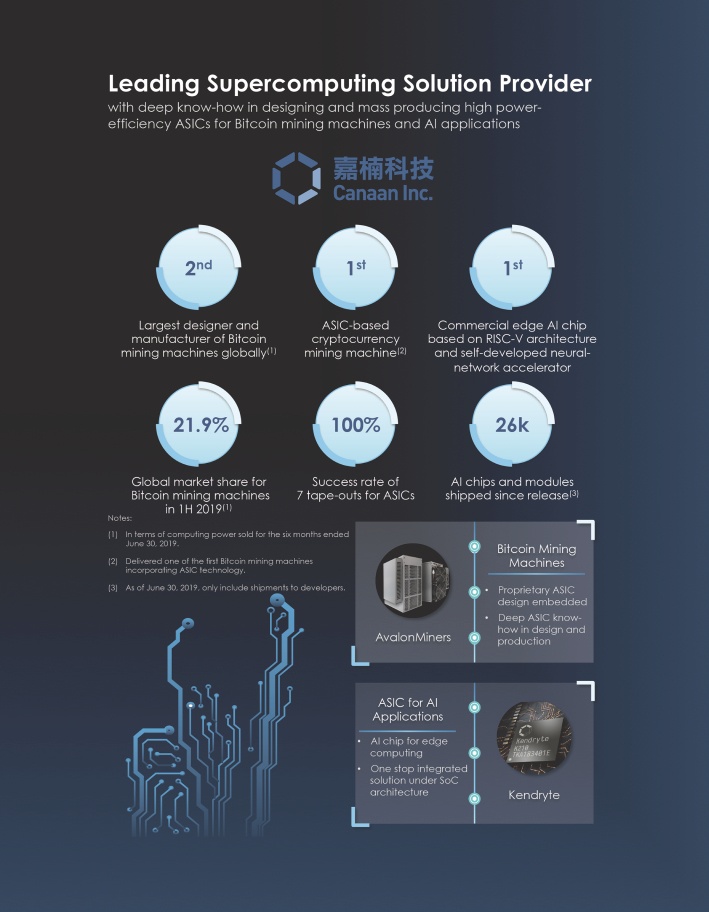 The NASDAQ filing marks Canaan's third IPO attempt after previous failed tries in Hong Kong and mainland China. Company officials did not say why Canaan had decided to try again for another initial public offering. 
Canaan first tried to list itself three years ago in China through a reverse merger purchasing a Shandong-based electric equipment manufacturer. Canaan made a second attempt last year when it filed for a Hong Kong float. Both plans ended as regulators cast doubts about Canaan's business model and prospects as well as market uncertainties.
Canaan application on Nasdaq comes after Chinese President Xi Jinping made comments last week encouraging the development of blockchain technology, which, in turn, sent the shares of blockchain and cryptocurrency associated firms soaring.
Founded in 2013, Canaan designs and sells high-performance integrated circuits and is behind the Avalon series of bitcoin mining machines.
New to blockchain? Check out CoinGeek's Blockchain for Beginners section, the ultimate resource guide to learn more about blockchain technology.