Business
Jasmine Solana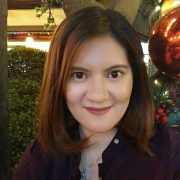 Bitcoin trading coming soon to Goldman Sachs
Divisions are starting to emerge on Wall Street following reports that banking giant Goldman Sachs is now taking Bitcoin seriously.
According to the Wall Street Journal, the multinational finance company is looking at introducing a trading operation involving the cryptocurrency in response to the increased interest among its clients, who are still keen on getting on the cryptocurrency trade.
A Goldman spokeswoman was quoted by CNBC saying that the bank is "exploring how to best serve" clients interested in the digital currency space.
Goldman is looking at building "a full-fledged team of traders and sales people" for its planned trading operation. And if all goes to plan, Goldman would become the first Wall Street giant to directly deal with cryptocurrency.
The report about Goldman's cryptocurrency trading plans comes several weeks after Jamie Dimon, chief executive officer of rival JPMorgan Chase & Co., threatened to fire his traders who will start trading Bitcoin, which he called a "fraud" that will eventually "blow up."
Meanwhile, Morgan Stanley CEO James Gorman is more optimistic about the potential of digital currencies like Bitcoin, which he described as "certainly something more than a fad."
"I haven't invested in it," Gorman said, according to WSJ. "I've talked to a lot of people who have, and it's obviously highly speculative, but it's not something that is inherently bad. I think it's a natural consequence of the whole blockchain technologies, as I understand it."
Bitcoin is forcing traditional banks to adapt, as seen by the contrasting views emerging on Wall Street recently. And Goldman's plans highlight the efforts that some banking behemoths are making as they scramble to identify opportunities in cryptocurrencies like Bitcoin, which promises to cut out the middleman—along with their outrageous fees—and help secure transactions using a distributed ledger system, resulting in decentralized transactions with relatively low fees.
To receive the latest CoinGeek.com news, special discounts on CoinGeek Conferences and other inside information direct to your inbox, please sign up for our mailing list.