Binance, the digital currency exchange that delisted Bitcoin SV (BSV) on April 22, 2019, is now processing BSV.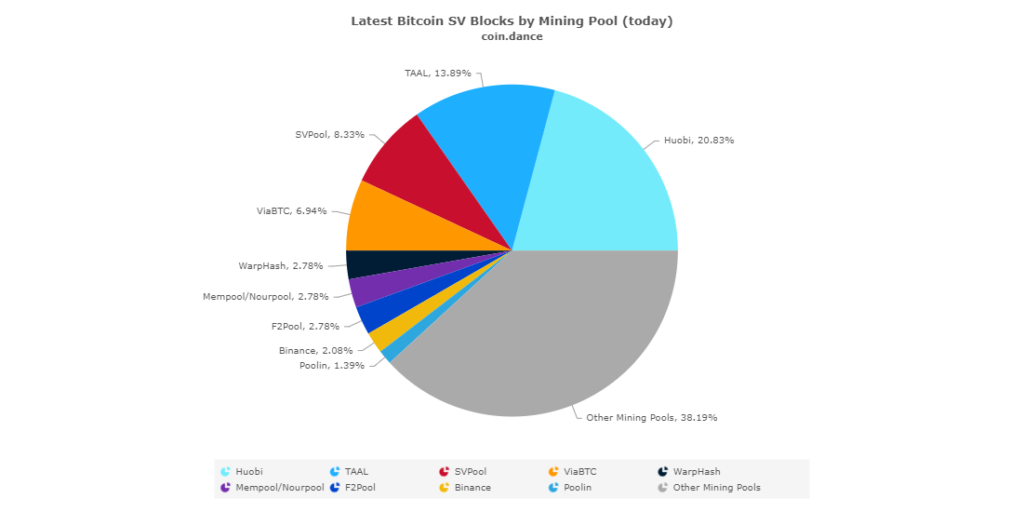 Data from Coin.Dance showed that Binance Pool currently holds 2.08% of the hash power pointed towards the BSV network. This move by Binance comes as a surprise to many, as Binance CEO Changpeng Zhao (CZ) has been very vocal about not supporting the BSV network. 
Binance delists BSV
Zhao has always openly denounced BSV, starting with a tweet on April 14, 2019, in which he stated that Dr. Craig Wright was "poisoning the BSV community."
Lastly, anyone who supports BSV from a tech perspective should be attacking the fraudulent Craig Wright, who is poisoning YOUR community, and not attack the rest of the world.

Anyone thinking CW is Satoshi should read about how a private key works, ie, learn about crypto.

— CZ 🔶 Binance (@cz_binance) April 15, 2019
The following day, Binance released a blog post saying they would be delisting Bitcoin (BSV).
#Binance Will Delist $BCHSVhttps://t.co/15eZYc7wan pic.twitter.com/R3X389ZfM6

— Binance (@binance) April 15, 2019
When it came to why they were delisting BSV, Binance was very vague in their reasoning. The exchange said that they were delisting BSV because it did not meet a requirement in one of the following areas: commitment of team to project, level and quality of development activity, network and smart contract stability, level of public communication, responsiveness to our periodic due diligence requests, evidence of unethical and fraudulent conduct, and contribution to a healthy and sustainable digital currency ecosystem.
However, Binance never specified which area they believed BSV was under-accomplishing in.
Will Binance relist BSV?
The fact that Binance processes BSV shows that they support the BSV network in some capacity—regardless of the public-facing announcements they make about Bitcoin. Binance is processing BSV because they believe in the future of the BSV network—if they did not, they would not point their hash power at Bitcoin or allow Binance Pool members to earn BSV.
Binance processing BSV may just be the tip of the iceberg, some, like Twetch co-founder @nondualrandy, believe that a BSV re-listing on Binance may come next.
> delists bsv
> starts mining bsv
> ???
> relists bsv https://t.co/gVZGiZmmM3

— Randy ([email protected]) (@nondualrandy) June 10, 2020
New to Bitcoin? Check out CoinGeek's Bitcoin for Beginners section, the ultimate resource guide to learn more about Bitcoin—as originally envisioned by Satoshi Nakamoto—and blockchain.