Business
Derek Tonin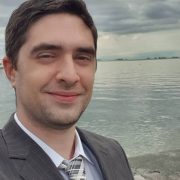 Binance hack spurs on well-wishers and doubters
There won't be any lack of attention for Binance anytime soon. Since it got hacked for $40 million worth of Bitcoin Core (BTC), everyone is coming out of the woodworks to analyze what happened, offer a helping hand, and question the sincerity of what's happened.
Coinfirm, a blockchain services company, has been closely following the money trail since the hack. They're following the BTC addresses used by the hackers, determining that of the over 7,000 BTC stolen, 1,214 has been moved to new addresses, and then 1,337 "to 2 new addresses held by the hacker." 5,786 still appear to be in the original hacker wallet.
Prominent crypto journalist Amy Castor speculated that the hackers are moving the money around, back and forth very quickly, to act as a bit of a crypto mixer, erasing their tracks.
Speaking of crypto mixers, as we recently reported, popular YouTube reporter Chico Crypto has noted how similar this hack was to the last one Binance had in July 2018, when it lost $45 million. He's also documented how Tether uses mixer techniques when managing its Tether funds. He doesn't much trust Binance, but considering their actions in the past, it's hard to blame him.
Another YouTube channel, Body Language Ghost, took advantage of the opportunity to analyze Binance CEO Changpeng Zhao (CZ Binance)'s body language during his recent announcement of the hack. Her conclusions were that the CEO was being transparent and mostly honest; however, she did indicate that he seemed nervous, stressed, and perhaps doubtful of his claims that things would be resolved within a week.
Finally, John McAfee, who's hard to trust on his best days, offered any help he could to CZ Binance over Twitter. The septuagenarian, who once upon a time worked in cybersecurity, seems to believe he can be of some service to the exchange. As we've noted previously, he's just as likely to forget about the offer in a couple of days, if not trash them publicly.
There's likely to be more information to come out of this story, and more people offering to lend their support or question it. It should make for a good show.
Note: Tokens on the Bitcoin Core (SegWit) chain are referenced as SegWitCoin BTC coins. Altcoins, which value privacy, anonymity, and distance from government intervention, are referenced as dark coins.
Bitcoin Satoshi Vision (BSV) is today the only Bitcoin project that follows the original Satoshi Nakamoto whitepaper, and that follows the original Satoshi protocol and design. BSV is the only public blockchain that maintains the original vision for Bitcoin and will massively scale to become the world's new money and enterprise blockchain.