Business 1 year ago
Jasmine Solana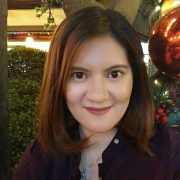 And so it begins: UK wants Bitcoin under money laundering rules
Here comes the "regulators."
Several UK-based media outlets reported on Monday that the British government is looking at increasing the regulation of cryptocurrencies like Bitcoin to fight against criminals who use the digital currency for illegal activities like money laundering.
The man behind the plan was Stephen Barclay, economic secretary to Britain's Treasury. In October, Barclay told the parliament in a notice that "the UK government is currently negotiating amendments to the 4th Anti-Money Laundering Directive that will bring virtual currency exchange platforms and custodian wallet providers into Anti-Money Laundering and Counter-Terrorist Financing regulation, which will result in these firms' activities being overseen by national competent authorities for these areas."
The negotiations are expected to conclude at the European Union (EU) level "in late 2017/early 2018," according to the economic secretary.
Under the plan, companies dealing with cryptocurrencies will be required to carry out due diligence on their customers as well as report any suspicious transactions to authorities. The goal, according to the British government, is to curb money laundering activities that use cryptocurrencies.
"We have clear tax rules for people who use cryptocurrencies, and like all tax rules, these are kept under review. We also intend to update regulation to bring virtual currency exchange platforms into anti-money laundering and counter-terrorist financing regulation," a Treasury spokesperson said, according to reports.
As we all know, cryptocurrency's underlying technology removes the need for a central exchange, which, in turn, puts a lot of governments that make their income by taxing the movement of money in a bind. Tech pioneer John McAfee explained it best when he said that "there's no way you can create a law or to legislate something that will stop Bitcoin or any cryptocurrency because technically, you cannot."
However, the cryptocurrency space still needs to have a regulated environment—preferably a self-regulated one—to prevent suspicious activities from taking place. In this context, the UK government's move is expected—welcome even, as it will help the entire sector gain even wider mainstream acceptance. It's also worth noting that these governments are basically regulating fiat to crypto exchanges, which means that these so-called regulators still have no ability to interfere with peer-to-peer transfers.
Note: Tokens in the SegWit chain are referred to as SegWit1X (BTC) and SegWit Gold (SWG) and are no longer Bitcoin. Bitcoin Cash (BCH) is the only true  Bitcoin as intended by the original Satoshi white paper.  Bitcoin BCH is the only public block chain that offers safe and cheap microtransactions.

Note: Tokens on the Bitcoin Core (segwit) Chain are Referred to as BTC coins. Bitcoin Satoshi Vision (BSV) is today the only Bitcoin implementation that follows Satoshi Nakamoto's original whitepaper for Peer to Peer Electronic Cash. Bitcoin BSV is the only major public blockchain that maintains the original vision for Bitcoin as fast, frictionless, electronic cash.