It's been quite a year for Bitcoin SV—its first full year since its emergence in the split from Bitcoin Cash in November 2018. Since then, developers have been busy creating new apps for BSV and nChain has been working on restoring the protocol to its original 'Satoshi vision'.
As the Bitcoin which is truest to Satoshi Nakamoto's ideas as outlined in the whitepaper, BSV's big blocks are designed to easily and cheaply accommodate the huge numbers of transactions that will be required to fulfil the vision of a global electronic cash—and much more than that too.
Many of the leading thinkers in the BSV ecosystem have been guests on the CoinGeek Conversations podcast over the year. In a special festive edition, Charles Miller invited Chloe Tartan and Jack Davies, researchers at nChain, the London Bitcoin SV and blockchain development company to look back and reflect on a year of achievements for the BSV ecosystem.
Chloe and Jack picked some clips from the podcast and discussed the issues raised. Here are some of their comments. If you'd like to see the full episodes from which the clips are taken, they're still available, both as audio podcasts and videos—just click the links below:
Jack Liu: Just by living, you're going to be making Bitcoin transactions
Chloe: "With the internet of things booming and artificial intelligence, technology is becoming so integrated into our lives."
Jack: "I think [Jack Liu] is definitely right in saying that a big part of Bitcoin is the fusing of money and data. There's going to be a whole range of new use cases for different kinds of data."
Stephan Nilsson: BSV can fix the world's supply chains
Jack: "There are so many different blockchains and things that claim to be blockchains, competing as projects for new use cases and applications …We're still trying to educate even developers on what the best way to use blockchain is."
Lorien Gamaroff: How Bitcoin can help fix things in Africa
Chloe: "I absolutely love what Centbee are doing in South Africa. Blockchain for me stands for financial inclusion and that's something that they're tapping into – the whole concept of 'banking the unbanked' is so exciting and so powerful."
Lise Li: Why Bitcoin SV will succeed in China
Jack: "We released some documentation [about the Metanet] earlier this year, and then within a few months, there's multiple applications coming out of China from people using it. The rate of building in China is quite impressive."
Matt Dickson: BSV is the logical choice for gaming
Chloe: "Some of the work we've been doing at nChain has been in generating randomness in a provably fair way, and ensuring that it's a transparent game. By doing that on the blockchain, which is the unified source of truth, we can apply that to any game."
Craig Wright: Bitcoin is not a cryptocurrency
Jack: "One of the main realisations I had this year listening to Craig was that it's not necessarily that decentralisation causes the bigger properties of Bitcoin and blockchain; decentralisation is an outcome of how the blockchain works."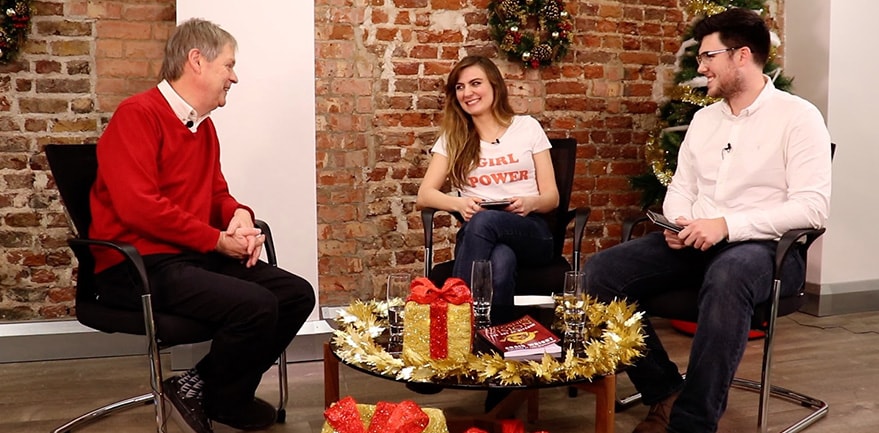 Hear the full show on this week's CoinGeek Conversation podcast:
You can also watch the podcast video on YouTube.
Please subscribe to CoinGeek Conversations – this is the thirteenth episode of the podcast's second season. If you're new to it, there are also 30 episodes from season one to catch up on.
Here's how to find them:
• Search for "CoinGeek Conversations" wherever you get your podcasts
• Subscribe on iTunes
• Listen on Spotify
• Visit the CoinGeek Conversations website
• Watch on the CoinGeek Conversations YouTube playlist
New to Bitcoin? Check out CoinGeek's Bitcoin for Beginners section, the ultimate resource guide to learn more about Bitcoin—as originally envisioned by Satoshi Nakamoto—and blockchain.