Over $11 billion was lost to pyramid schemes, hacks, and exploits last year, a new report has revealed. A further $1.5 billion of digital assets were used in darknet markets for illicit activities, with TRON dominating 'crypto' terrorist financing at over 90%.
Digital asset prices plummeted in 2022 after setting new highs the year prior. Most tokens lost over 80% of their value as the bear market claimed several major companies. However, as TRM Labs reports, digital asset criminals had yet another banner year.
TRM's Illicit Crypto Ecosystem Report is here: a comprehensive guide to illicit finance risks in crypto in 2023. As illicit actors move from Bitcoin to other chains, it's more important than ever to understand & mitigate risks as they evolve. Find it here: https://t.co/HPQxPQGkF5

— TRM Labs (@trmlabs) June 28, 2023
The comprehensive report reveals that investors lost $7.8 billion to digital asset Ponzi and pyramid schemes. The San Francisco-based startup announced that pig-butchering and impersonation also became more popular last year. The ten largest Ponzi schemes accounted for over half of the stolen amount.
The TRON network is taking a more prominent role in digital asset industry scams, the report further unearthed. In Ponzi schemes, the network accounted for 40% of all the funds stolen by scammers. This was twice the 17% it accounted for the year prior.
More shockingly, the network accounted for 92% of all the digital assets used in terrorist financing, replacing BTC, which has been the default token in this field.
"Over the course of 2022, TRM Labs has observed a significant increase in the use of the TRON blockchain among terrorist groups and associated fundraising campaigns, with some using it exclusively. The overwhelming majority of those actors collected donations in the stablecoin Tether (USDT)," it said.
TRM further reports that hackers had their best year yet in 2022, siphoning $3.7 billion in 175 incidents. There was a hacking incident every two days last year, each leading to an average $20 million loss. 90% of the hacks were infrastructure attacks, including the theft of private keys and SIM swaps. DeFi platforms accounted for over 80% of the stolen funds.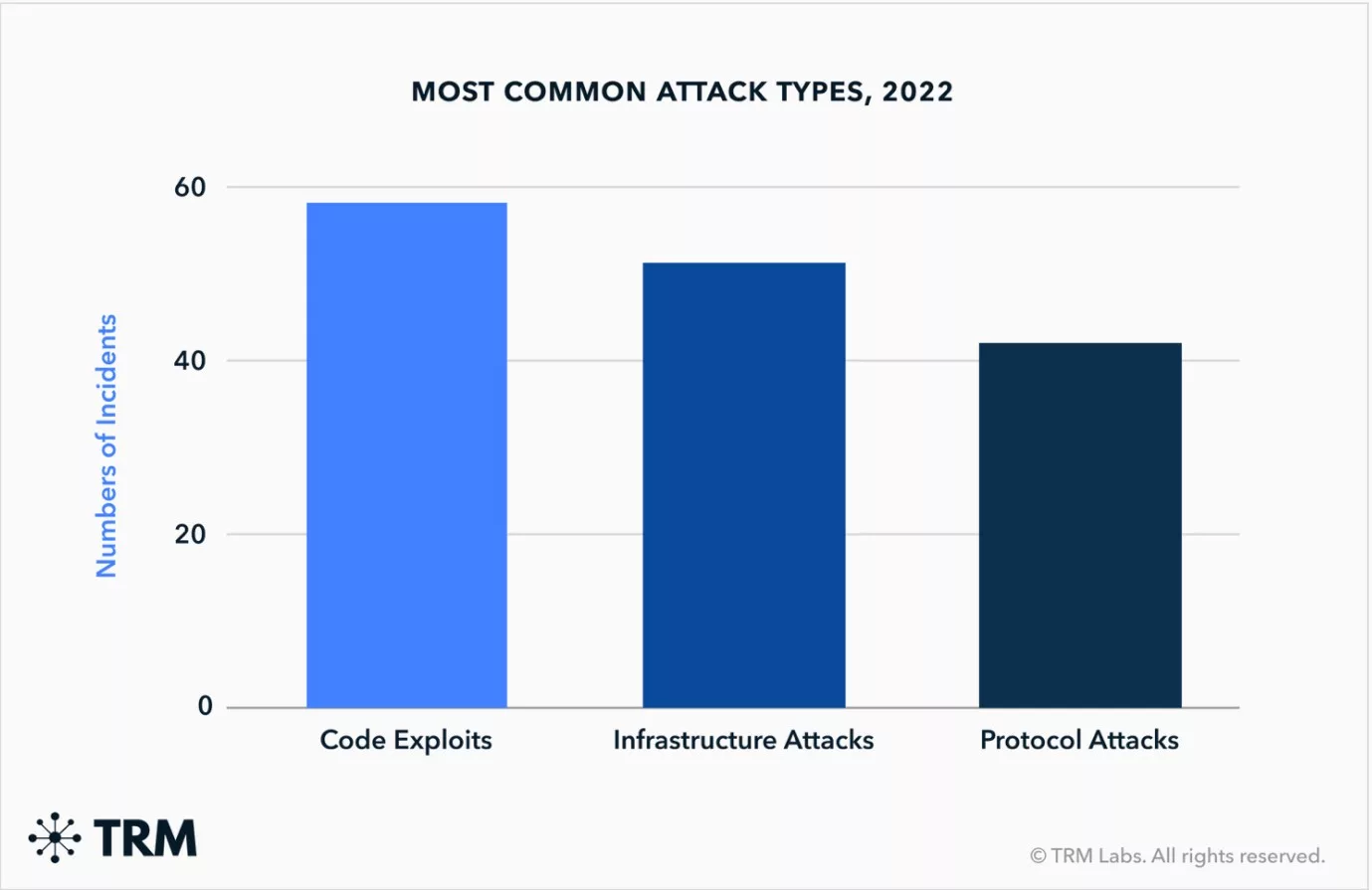 Other criminal activities included money laundering, blackmail and extortion, espionage, bribery and corruption, and sanction evasion.
CoinGeek Conversations with Owen Vaughan & Alessio Pagani: Blockchain can bring accountability to AI
New to blockchain? Check out CoinGeek's Blockchain for Beginners section, the ultimate resource guide to learn more about blockchain technology.