Business
Ed Drake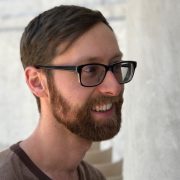 Trezor crypto wallet adds buy, trade capabilities in beta release
Hardware crypto wallet Trezor has rolled out new features that enable users to buy and exchange cryptocurrencies within their beta wallet—without the risks of leaving funds on an exchange.
The Trezor wallet, which aims to provide secure remote storage for cryptocurrencies, was the first hardware wallet of its kind, marrying the security benefits of cold storage with the functionality of a hot wallet. Now, with the addition of a new 'Exchanges' section, the wallet allows users to engage in transactions in and between some 11 different cryptocurrencies, including Bitcoin BCH, along with XRP and BTC.
As well as storing cryptocurrency securely, users will now be able to convert their holdings into other cryptocurrencies within the wallet itself.
Announcing the move on Twitter, the company confirmed it wouldn't be running KYC procedures on users transacting through the wallet. According to the Trezor team, "Just to clarify, we won't run KYC — The exchanges might. (We do not offer exchange services, they all go through third parties.)…It's an optional service. If KYC will be enforced by those services, user will know it and can refuse to continue — Decentralized exchanges are, of course, being evaluated."
The new exchange section on the wallet, accessible from the new 'Exchanges' tab from the main wallet interface, provides easy access to buying crypto on exchanges. It also allows users to switch their crypto for another on the platform.
Amongst the exchanges supported are Coinmama, Changelly, Changenow, Coinswitch and Paybis. As well as Bitcoin BCH, users now also have access to a basket of cryptocurrencies covering ZEC, XRP, LTC, BTG, XMR, DASH, BTC, ETH, ETC and DOGE.
Crucially, the lack of KYC procedures distinguishes the platform from exchanges, particularly regulated exchanges which are responsible for enforcing KYC processes. This makes the Trezor roll out more accessible and convenient for those looking to buy and trade between cryptocurrencies.
The move has already been well received by Trezor customers, suggesting the added functionality is likely to prove a popular addition to the product.
To receive the latest CoinGeek.com news, special discounts on CoinGeek Conferences and other inside information direct to your inbox, please sign up for our mailing list.