After being one of the world's friendliest jurisdictions for block reward miners for years, Norway could be shifting in the near future as it battles an energy crisis. The country's Finance Minister has proposed scrapping a 2016 subsidy that slashed the electricity prices for the miners, classifying them as industrial consumers.
Norway has had some of the world's cheapest electricity in the past two decades. With nearly 90% of its power produced from hydroelectric sources and the rest from wind energy, the Northern European country has been energy-sufficient for decades. However, in recent times, the country's hydro reservoirs have been drying up and have not been spared from the ongoing global energy crisis.
According to Finance Minister Trygve Slagsvold Vedum, one mitigating measure would be to scrap reduced tax rates for the miners. The rates were introduced in 2016, with the government slashing energy costs to attract data center operators. At the time, Norway was targeting global tech giants like Google (NASDAQ: GOOGL) and Amazon. However, it's the miners who have flocked to the Nordic country, with major players like Northern Data and Bitzero setting up shop. Local companies like Kryptovault AS have also expanded massively in the past few years.
Speaking to the country's parliament, Vedum stated, "we are in a completely different situation in the power market now than when the reduced rate for data centers was introduced in 2016. In many places, the power supply is now under pressure, which causes prices to rise. At the same time, we are seeing an increase in cryptocurrency mining in Norway. We need this power for the community.
The new rates would hike the operational costs for block reward miners in the country, which, according to the Cambridge Bitcoin Electricity Consumption Index, contributes 0.75% of the BTC hash rate.
Some miners have already been feeling the heat as power prices continue to rise. In August, Kryptovault revealed that it was moving its operations north as electricity prices in the south shot up. Speaking at the time, chief executive officer Kjetil Hove Pettersen claimed that power prices in the south were 160x higher than in the north, where most of the country's hydropower generators are located.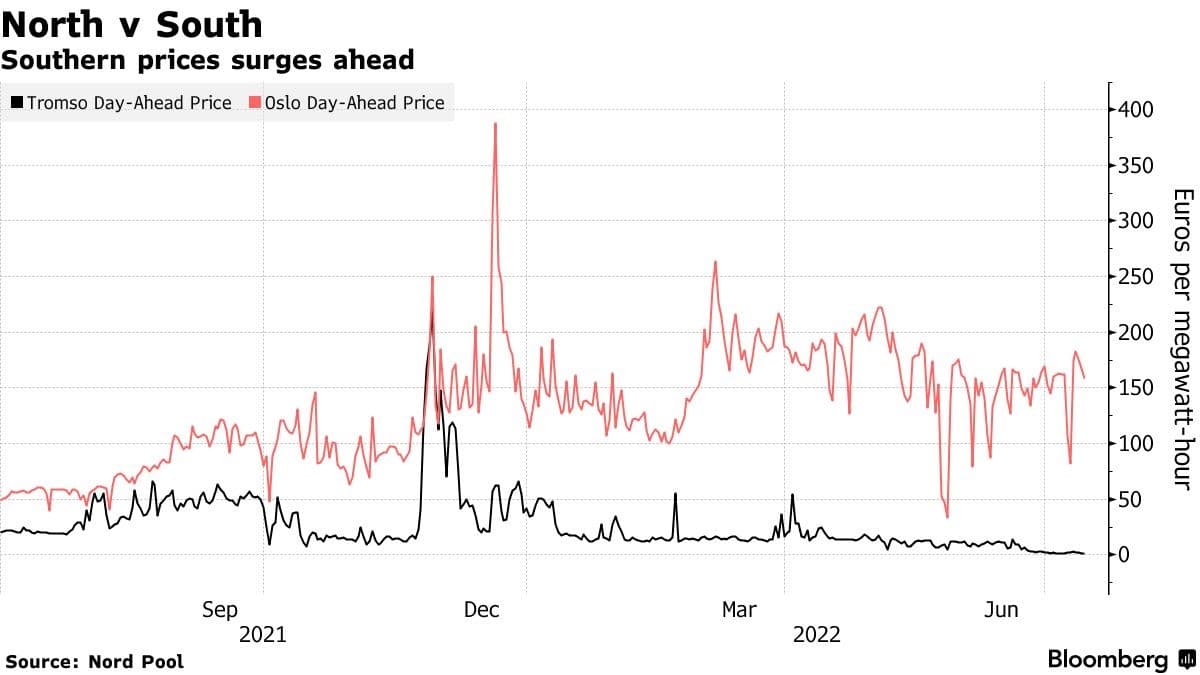 Norway isn't the first country to revise its electricity prices for miners. Iran has been known to increase power prices and even cut off supply to miners when energy demand soars. Even in the US, some miners have had to shift their operations as power expenses in states like Georgia became too steep for them.
Watch: The BSV Global Blockchain Convention panel, Blockchain mining & energy innovation
New to Bitcoin? Check out CoinGeek's Bitcoin for Beginners section, the ultimate resource guide to learn more about Bitcoin—as originally envisioned by Satoshi Nakamoto—and blockchain.