Popular African mobile money service M-Pesa will soon be available in Ethiopia after Kenyan telco Safaricom obtained a license from the country's central bank.
M-Pesa allows its users to send and receive money through their mobile phones easily. It has been a huge success in its native Kenya, where it hit 52 million users last year. It's also available in seven other African countries and Afghanistan.
The National Bank of Ethiopia (NBE) recently announced that it had issued a mobile money service license to Safaricom through its Ethiopian subsidiary.
The National Bank of Ethiopia has today issued a mobile money service license to Safaricom M-Pesa Mobile Financial Service Plc. pic.twitter.com/9gDlJHHIR0

— National Bank of Ethiopia (@NBEthiopia) May 11, 2023
The license makes M-Pesa only the second mobile money service in the country after Telebirr, the mobile money service offered by Ethio Telecom. The state-owned telco has enjoyed a monopoly since it launched the service in May 2021.
Ethiopia is now seeking to open up the telecommunications industry, with Safaricom becoming the first private telco to obtain a license last October. By licensing M-Pesa, Ethiopia's central bank says it's "fostering financial innovation and inclusion in the Ethiopian market."
"We welcome this shift to the use of digital financial services so as to bring greater efficiency, safety, and transparency to the country's rapidly growing financial system."
Ethiopia pushes for digital payments, but not Crypto
The NBE pledged to continue supporting the budding digital finance ecosystem as the country strives to move away from the cash economy. Ethiopia is, however, still heavily cash-reliant, with one study finding that 99% of Ethiopians pay their utility bills in cash. This is the highest in the region, with Sub-Saharan African countries relying on cash for less than 60% of their payments: Neighboring Kenya only relies on cash for 10% of payments.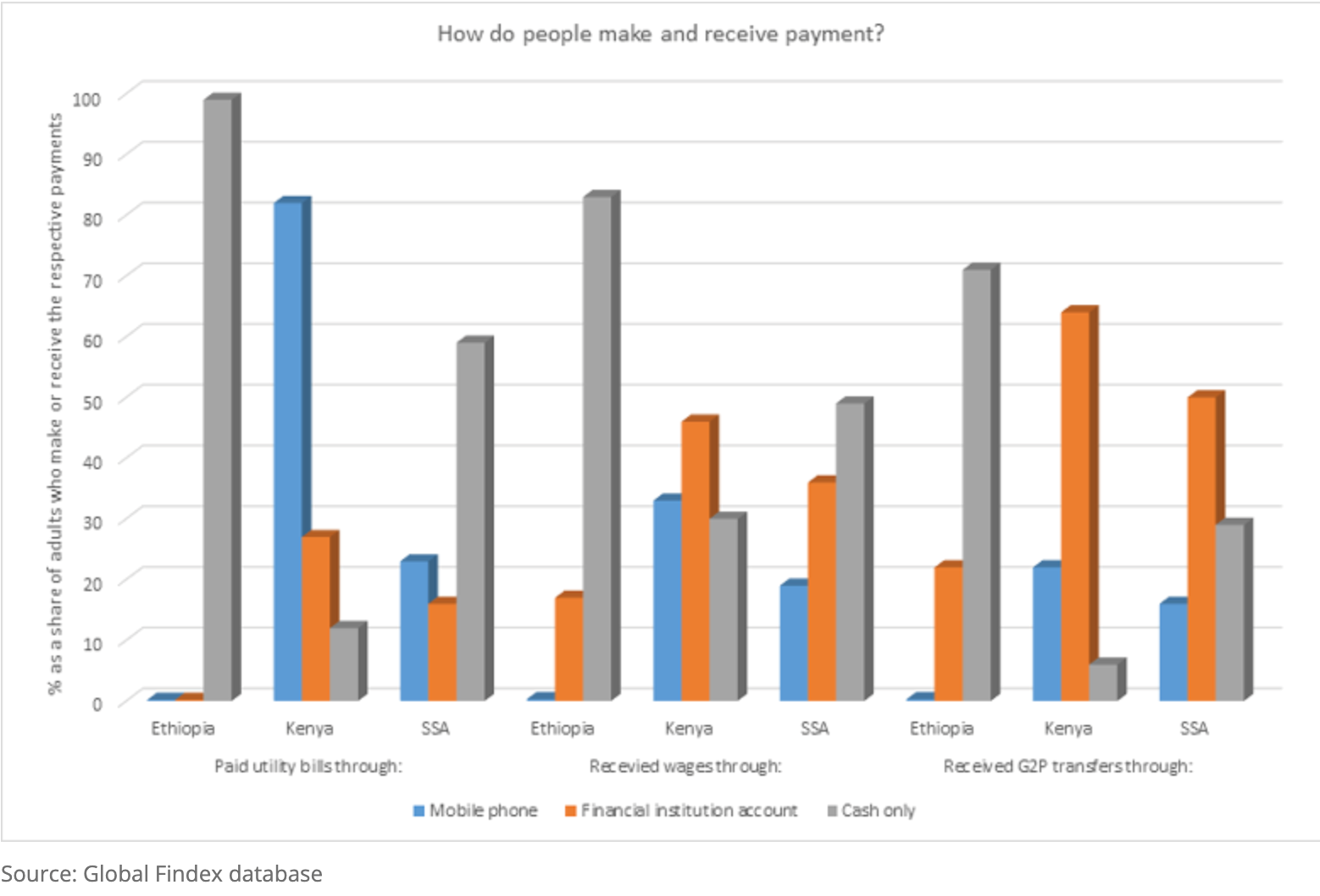 The Ethiopian central bank wants to change this, saying it welcomes "the introduction of diverse forms of digital financial services so that, ultimately, these can become a tool to help citizens transact, save, borrow, invest and more as Ethiopia's financial system is modernized over the coming years."
While it welcomes digital payments, the NBE is still anti-Crypto. A year ago, the bank issued a warning, saying that using digital currencies for payments is illegal in the Eastern African country. It added that legal measures would be taken against anyone found paying in BTC.
"A huge amount of financial transactions are taking place via these virtual currencies. Transactions via virtual currencies have also helped the transfer of illegally earned money, increasing money laundering. We will be taking legal measures against anyone involved in transactions of cryptocurrencies," it stated.
However, three months later, the government ordered all digital currency exchanges to register with the Information Network Security Administration (INSA) within ten days. While authorities didn't issue any statements indicating a change in their stance against crypto, the new registration requirement pointed to a softening of the hard stance and gave Ethiopian crypto enthusiasts hope that digital currencies would be legally recognized soon.
As Ethiopia refrains from crypto, its neighbors are taking big leaps with the technology. Kenya is a world leader in peer-to-peer digital asset trading, and the government is exploring regulations for the industry. Meanwhile, Sudan is exploring integrating the Bitcoin blockchain in partnership with BSV's Blockchain for Government Initiative.
Watch: Africa: A region of opportunities for blockchain adoption
New to Bitcoin? Check out CoinGeek's Bitcoin for Beginners section, the ultimate resource guide to learn more about Bitcoin—as originally envisioned by Satoshi Nakamoto—and blockchain.