After Binance made their announcement to delist Bitcoin SV (BSV), Kraken soon followed with a poll asking Twitter users what they should do. Now, not only have they announced they will follow mob-rule and also delist BSV, but they've apparently disabled BSV withdrawals as well.
In their announcement, they claimed they would allow trading until April 29, with withdrawals available until May 31. An anonymous Kraken user has alerted us that it appears BSV withdrawals, and really all withdrawals, are currently unavailable at the exchange.
This source provided CoinGeek with a screenshot of their Kraken withdrawal page, with a red banner at the top indicating that withdrawals are currently disabled. We've independently confirmed that regardless of the cryptocurrency, withdrawals just seem to not be working at this time.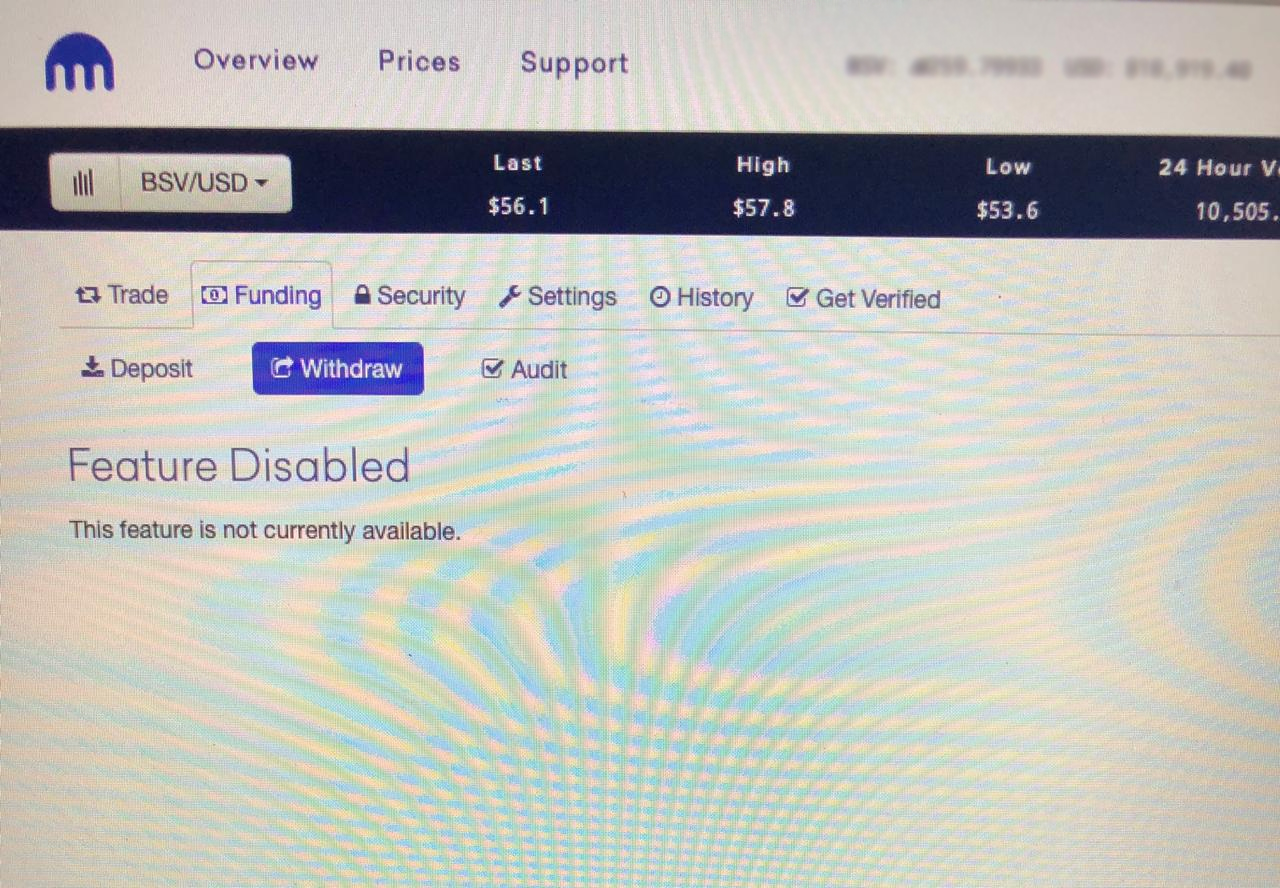 For users of Kraken, no matter if they support the decision to delist or not, this will be a frustrating experience. For those that are on the clock though, and want to get their BSV out of the site and move it to private wallets or exchanges that aren't playing a public relations game for the mob, it's especially frustrating.
The anonymous user had the following to say about the situation:
"I find it completely idiotic that any exchange would delist BSV considering its market cap. Clearly the people running Binance and Kraken want to play God with other people's money and do not care about their customers.
"I decided to move all of my BSV from Binance, Kraken and Poloniex today. Binance was very slow but eventually sent it. Poloniex was very fast and even though they will continue to list it I just prefer to keep the coins in a wallet now.
"As you can see by the screen shot, Kraken has decided to disable withdraws for BSV. Why would they do that when they just decided to delist it? I am pulling all my funds out of that place ASAP and never looking back. Clearly they are very reactionary and did not plan for the volume of BSV withdraw requests."
This is the problem with these exchanges. They aren't truly interested in what's best for the cryptocurrency industry, they're looking to win a news cycle by playing to the masses. They picked their target, Dr. Craig Wright, and as a result are causing financial harm to well-meaning cryptocurrency investors. They ultimately don't have their customer's best interests at heart.
New to blockchain? Check out CoinGeek's Blockchain for Beginners section, the ultimate resource guide to learn more about blockchain technology.