Business 16 August 2018
Cecille de Jesus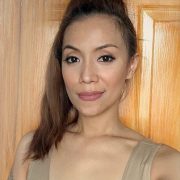 Vitalik Buterin wants to 'walk into a convenience store and be able to start using Bitcoin Cash'
He said what now?
The cryptocurrency sphere can sometimes be a toxic space as it is undoubtedly a very competitive industry. Debates can get quite heated pretty quickly—as quick as Twitter fingers can get.
Admittedly, it's quite rare to hear big names giving a shout out to a competing cryptocurrency, especially in a space where throwing shade at each other has become a far more well-known norm.
At a private event in San Francisco last week, Ethereum founder Vitalik Buterin shared his perspective on the future of blockchain technology. And was quoted by Forbes, saying:
"I want to be able to walk into a convenience store, get a card and pay a small fee to start using Bitcoin Cash. Allowing people to use small amounts of cryptocurrency for everyday use is valuable within crypto, and also particularly for use cases of blockchain that go beyond crypto. Even non-financial blockchain use cases still require transaction fees. If we can reduce this friction with one trip to the convenience store, it would be simple to start using cryptocurrency."
Sure enough, this was quickly picked up by Bitcoin Cash supporters, presumably after overcoming a brief moment of confusion. Bitcoin.com shared the Forbes article on Twitter.
Despite heated debates between developers (and notably between Buterin and Craig Wright), this isn't the first time Buterin acknowledged Bitcoin Cash's legitimacy or its claim over the Bitcoin name. In 2017, a few months after the hard fork was instigated preserving Bitcoin's original principles through BCH, Buterin tweeted:
"Ah, good old 2017. Where there are no honest disagreements, only an epic struggle between good and evil
Needless to say, I think the bad actors are precisely the people you think are the brave soldiers fending off bad actors. But if we approach it this way, peace will never come"
Responding to a comment claiming BCH was trying to "steal" the Bitcoin name, he asserted:
1. I consider BCH a legitimate contender for the bitcoin name. I consider bitcoin's *failure* to raise block sizes to keep fees reasonable to be a large (non-consensual) change to the "original plan", morally tantamount to a hard fork.
2. Theymos's censorship.

— Vitalik Non-giver of Ether (@VitalikButerin) November 14, 2017
For those who aren't familiar with the name, Theymos is the infamous r/bitcoin subreddit moderator who has been repeatedly accused of instigating censorship and facilitating propaganda on what was supposedly an open forum for discussions on Bitcoin, ultimately rigging perception, and decisions surrounding the big scaling debate. Earlier this year, Buterin commented that Theymos's moderation policies on the Bitcoin subreddit were "deplorable."
Note: Tokens on the Bitcoin Core (SegWit) chain are referenced as BTC coins; tokens on the Bitcoin Cash ABC chain are referenced as BCH, BCH-ABC or BAB coins.
Bitcoin Satoshi Vision (BSV) is today the only Bitcoin project that follows the original Satoshi Nakamoto whitepaper, and that follows the original Satoshi protocol and design. BSV is the only public blockchain that maintains the original vision for Bitcoin and will massively scale to become the world's new money and enterprise blockchain.