Tech 30 January 2018
Jasmine Solana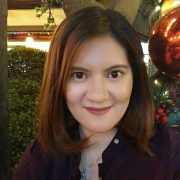 US agency: Bitcoin Cash is the original blockchain
The SegWit chain may have inherited the name "BTC" largely due to history, but scientists at the National Institute of Standards and Technology (NIST) said the title of the original blockchain belongs to Bitcoin Cash (BCH).
NIST, a non-regulatory agency of the U.S. Department of Commerce, published a 59-page draft report that attempts to explain Bitcoin's underlying technology, blockchain. The document, titled "Interagency Report: Blockchain Technology Overview," briefly discussed concepts like blockchain architecture, consensus, permissioned versus permissionless, smart contracts, and hard forks.
The report, penned by NIST's Dylan Yaga and Peter Mell with the help of G2's Nik Roby and Scarfone Cybersecurity's Karen Scarfone, was fairly straightforward and "high-level" in its approach to define most of the concepts surrounding blockchain, as well as cryptocurrencies like Bitcoin Cash.
"In July 2017, approximately 80 to 90 percent of the Bitcoin computing power voted to incorporate Segregated Witness (SegWit, where transactions are split into two segments: transactional data, and signature data), which made it possible to reduce the amount of data being verified in each block. Signature data can account for up to 65 percent of a transaction block, so a change in how signatures are implemented could be useful. When SegWit was activated, it caused a hard fork, and all the mining nodes and users who did not want to change started calling the original Bitcoin blockchain Bitcoin Cash (BCC)," the report read. "Technically, Bitcoin is a fork and Bitcoin Cash is the original blockchain. When the hard fork occurred, people had access to the same amount of coins on Bitcoin and Bitcoin Cash."
It's worth noting how the NIST paper incorrectly distinguished a soft fork from a hard fork. Technically, SegWit was the soft fork of Bitcoin, while Bitcoin Cash is the hard fork. But SegWit became the turning point which Blockstream exploited to sabotage the network's direction in terms of development.
The report has no legal impact on cryptocurrencies given its decentralized nature, but it adds weight to the stance of Bitcoin Cash proponents that BCH is the true remaining Bitcoin as intended by the original Satoshi Nakamoto white paper, which was immutably imbedded in the blockchain in 2009.
The U.S. agency said the document goes "beyond the hype" in order "to provide a high-level technical overview of blockchain technology." The paper is available for public comments until February 23, 2018.
Note: Tokens on the Bitcoin Core (SegWit) chain are referenced as BTC coins; tokens on the Bitcoin Cash ABC chain are referenced as BCH, BCH-ABC or BAB coins.
Bitcoin Satoshi Vision (BSV) is today the only Bitcoin project that follows the original Satoshi Nakamoto whitepaper, and that follows the original Satoshi protocol and design. BSV is the only public blockchain that maintains the original vision for Bitcoin and will massively scale to become the world's new money and enterprise blockchain.