Business 19 December 2017
Cecille de Jesus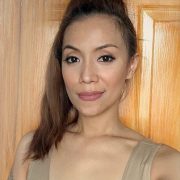 Thomson Reuters adds Bitcoin Cash to its financial tools software Eikon
It's been a bustling week for Bitcoin Cash, with an even livelier year ahead.
In the midst of BitPay's announcement that it is adding Bitcoin Cash (BCH) to its default payment methods by year-end—which holders can use through their linked BitPay debit cards—BCH was seen soaring over $2,300. And despite being an underdog in comparison to the legacy chain (BTC) on the trading market, businesses are recognizing Bitcoin Cash's utility and want in on its benefits.
Thomson Reuters joins other businesses in using Bitcoin Cash as it recently added BCH as one of three cryptocurrencies on its financial analysis software Eikon, alongside Ether (ETH) and legacy chain BTC. Eikon is Thomson Reuters' challenger to Bloomberg's own financial analysis platform, the Bloomberg Terminal.
Thomson Reuters' Eikon's addition of Bitcoin Cash means that over 300,000 financial professionals instantly gains access to BCH.
This is all very exciting for enthusiasts as the Bitcoin Cash ecosystem has been bustling throughout the week. In fact, BCH has been gaining traction fast despite its rough beginning barely five months earlier. Last week, Blockchain.info announced that it is already supporting Bitcoin Cash. Shortly before that, Wikileaks started accepting BCH on its online shop. Community members also opened up the Bitcoin Cash Fund to support projects and initiatives and move the ecosystem forward—despite only shooting for a few hundred dollars to produce a short video explainer, the fund ended up with over $19,000 within a few days.
Although a lot has already happened within a very short span of time, HODLers have yet more to anticipate: 2018 is a big year for Bitcoin Cash. Recently, independent teams within the Bitcoin Cash developer community have released statements expressing solidarity in scaling the blockchain and rapid development. It has been confirmed that BCH will raise the block sizes to an even bigger 32Mb limit instead of the current 8Mb ceiling—if they pull this off, they just might dethrone Visa in terms of transaction volume capacity.
Apart from this, the developers are working on additional features, including smart contracts. Should this happen smoothly, they just might give Ethereum a run for their money.
Note: Tokens in the SegWit chain are referred to as SegWit1X (BTC) and SegWit Gold (SWG) and are no longer Bitcoin. Bitcoin Cash (BCH) is the only true Bitcoin as intended by the original Satoshi white paper.  Bitcoin BCH is the only public block chain that offers safe and cheap microtransactions.

Note: Tokens on the Bitcoin Core (SegWit) chain are referenced as BTC coins; tokens on the Bitcoin Cash ABC chain are referenced as BCH, BCH-ABC or BAB coins.
Bitcoin Satoshi Vision (BSV) is today the only Bitcoin project that follows the original Satoshi Nakamoto whitepaper, and that follows the original Satoshi protocol and design. BSV is the only public blockchain that maintains the original vision for Bitcoin and will massively scale to become the world's new money and enterprise blockchain.