Press Releases 13 December 2017
Press Releases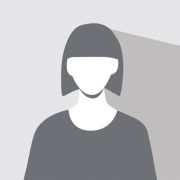 Talk: A Bitcoin Cash world with Dr Craig Wright
Thursday February 1st, London
In the last 6 months Bitcoin has really hit the mainstream and, as a result, has seen its value sky rocket. However, the big banks have not been lying down and the original vision of Bitcoin has been corrupted and now rather than low-no fees on transactions fees are extremely high.
Bitcoin Cash forked away from the original Bitcoin in August to be in line with the original view of Bitcoin as a per-to-peer currency with very low fees. However, many of those new to Bitcoin are unaware the vital differences between Bitcoin Cash and its predecessor.
In this talk Dr. Wright will share his vision for "Bitcoin Cash World" where Bitcoin is used on a daily basis by merchants, consumers, banks, and other participants across the world's economy. Among other things, he will explain:
the advantages of Bitcoin over traditional fiat currency and payment methods
why the newer Bitcoin Cash presents the better path to being "peer-to-peer electronic cash"
what steps need to be taken to achieve global adoption
"Early Bird" Tickets are available at the price of £20 until 6pm January 8th and then the price will increase to £25.
About Dr. Craig Wright: has been involved with Bitcoin since 2009. Dr. Wright is an Australian computer scientist, businessman and inventor who challenges the world with visionary ideas. He is Chief Scientist for nChain, the global leader in research and development of blockchain technologies.
Thursday, February 1st: Doors open 6:30pm for a 7:30pm start
Venue: The Phoenix, 37 Cavendish Square, London. W1G 0PP
Note: Tokens in the SegWit chain are referred to as SegWit1X (BTC) and SegWit Gold (SWG) and are no longer Bitcoin. Bitcoin Cash (BCH) is the only true Bitcoin as intended by the original Satoshi white paper.  Bitcoin BCH is the only public block chain that offers safe and cheap microtransactions.

Note: Tokens on the Bitcoin Core (SegWit) chain are referenced as BTC coins; tokens on the Bitcoin Cash ABC chain are referenced as BCH, BCH-ABC or BAB coins.
Bitcoin Satoshi Vision (BSV) is today the only Bitcoin project that follows the original Satoshi Nakamoto whitepaper, and that follows the original Satoshi protocol and design. BSV is the only public blockchain that maintains the original vision for Bitcoin and will massively scale to become the world's new money and enterprise blockchain.