Business 7 November 2017
Cecille de Jesus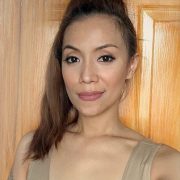 SegWit2x watchlist: wallets, exchanges, and important links to bookmark​
As the controversial hard fork for Bitcoin's legacy chain draws near, here are some links and lists to help you survive the impending chaos.
We are a little over 1,400 blocks away from activating SegWit2x (falling on or around November 16), with mining pool support down by around 1% from yesterday—82.8% as of last check. As we get closer to the hard fork activation—and a probable blockchain split, here are some important lists and links to help guide you through these turbulent times.
First, most exchanges have decided to retain the ticker symbol BTC for the legacy chain, SegWit BTC (before SegWit2X). While some say the market could flip this someday by deciding which one is the "real Bitcoin," to avoid confusion, immediately after this fork, most exchanges will follow the nomenclature below:
BTC – legacy chain, Segwit, BT1, SegWit Core
B2X – SegWit2x, BT2, 2X, S2X
BCH – Bitcoin Cash (no SegWit)
BTG – Bitcoin Gold, SegWit Gold, SWG
Important Links
Before anything else, read up on precautionary measures to help keep your funds safe. Check out this survival guide.
To keep track of the hard fork's activation time, you may check this countdown.
To get an updated count of the mining support for SegWit2x, check Coin.dance.
To see which companies support SegWit2x, which ones have pulled out their support, as well as which ones migrated to Bitcoin Cash, check this link.
If you want to cross-check the mining pools in that last list with how much hash rate they hold in the BTC network, check out this pie chart.
Wallets that will credit BTC holders with B2X

Because the SegWit2x chain will not enforce replay protection, it's important to mitigate the risks yourself. Below are wallets that are SegWit2x compatible—some of them have replay protection but it's best to check out each company's statement on the upcoming hard fork.
Not all wallets will be compatible with SegWit2x. If you don't care about B2X, there is no need to do anything although securing your coins into a cold wallet is highly recommended. A desktop wallet where you keep your private keys is also more advisable than keeping coins in an exchange.
The wallets below will be crediting BTC holders with an equivalent amount of B2X. Please remember, however, while no one would usually say no to free money, you should at least be informed of the risks of SegWit2x. It is safest to not go on a selling or trading spree to take advantage of this free money immediately after the fork due to the lack of security. A lack of replay protection essentially means YOU CAN LOSE ALL YOUR BTC even if you only try to sell your B2X (and vice versa), so it's best to wait a bit and perhaps follow some precautionary measures.
Bitfinex
BitOasis
Bitrefill (will credit users but automatically sell them for BTC)
Bitso
BTCC
CEX.io
Coinbase
CoinNest
HitBTC
Huobi.pro
Luno
OKCoin
OKEx
SurBTC
Tidebit
Unocoin (will credit users within four weeks after the fork)
ViaBTC
Xapo
Wallets that will NOT credit BTC holders with B2X
ANXProBitMex
Gatecoin
Nova Exchange
Moni
Undecided
CoinCheck, CoinJar, and CryptoFacilities are holding off on the decision but will credit users with B2X if they are confident that it's safe.
Exchanges that will list B2X on the trading market
So far, Bitfinex, Coinbase, OKEx, BTCC, and HitBTC have declared that they will be accommodating B2X on their trading platform. Whether more will follow suit depends on demand. But remember that malicious entities are on the prowl most especially in times like these. Trading during or immediately after the hard fork is risky.
Note: Tokens on the Bitcoin Core (SegWit) chain are referenced as BTC coins; tokens on the Bitcoin Cash ABC chain are referenced as BCH, BCH-ABC or BAB coins.
Bitcoin Satoshi Vision (BSV) is today the only Bitcoin project that follows the original Satoshi Nakamoto whitepaper, and that follows the original Satoshi protocol and design. BSV is the only public blockchain that maintains the original vision for Bitcoin and will massively scale to become the world's new money and enterprise blockchain.