Business 13 June 2018
Jasmine Solana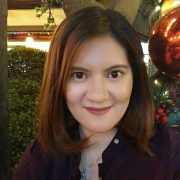 Second Ayr United Bitcoin Cash jersey snapped up, last one up for grabs
Congratulations to Paul from West Virginia, who won the second of the three Ayr United Bitcoin Cash (BCH) jerseys that CoinGeek is giving away.
Early this year, CoinGeek became the jersey sponsors of the Scottish football club, the Ayr United. But instead of using "CoinGeek," we placed Bitcoin BCH on the front of the jerseys to help promote Bitcoin Cash—the only true blockchain and the world's only functional cryptocurrency—to the masses. One of the awesome perks of being a football club sponsor is having swag, like the Ayr United FC jerseys, to give away.
We have one more Ayr United jersey up for grabs, and like Javier and Paul, if you'd like a chance to win the stylish jersey to rep the club and Bitcoin BCH, simply sign up for our mailing list and send an email to info@coingeek.com. Previous entrants will be included in the final draw on June 20.
Please include your name and mailing address so we'll know where to send the jersey.
Good luck!
Note: Tokens on the Bitcoin Core (SegWit) chain are referenced as BTC coins; tokens on the Bitcoin Cash ABC chain are referenced as BCH, BCH-ABC or BAB coins.
Bitcoin Satoshi Vision (BSV) is today the only Bitcoin project that follows the original Satoshi Nakamoto whitepaper, and that follows the original Satoshi protocol and design. BSV is the only public blockchain that maintains the original vision for Bitcoin and will massively scale to become the world's new money and enterprise blockchain.