Events 27 March 2018
Stephanie Tower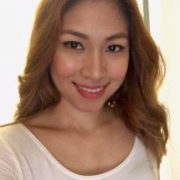 Satoshi's Vision Conference day 1 recap
Hundreds of developers, researchers and Bitcoin enthusiasts from around the world have gathered in Tokyo, Japan for the Satoshi's Vision Conference. The three-day conference organized by Bitcoin Unlimited and hosted by Taariq Lewis, CEO and founder of Aquila, featured presentations on building the future of money to bring Satoshi Nakamoto's vision of a peer-to-peer electronic cash system to reality.
Andrew Clifford, president of Bitcoin Unlimited, welcomed over 400 attendees at the TKP GardenCity Takebashi and shared with us the importance of bringing Bitcoin groups together. Clifford officially opened the conference of more-technical-than-usual discussions on Bitcoin, led by groundbreaking companies as well as innovative thinkers and doers.
Jerry Chan, chief of Digital Asset Solutions of SBI Bits, started the day's sessions with a talk about making Bitcoin Cash the best money in the world. He presented how to map Bitcoin's way to global cash and what SBI has been doing from their end to realize this.
In an interview with CoinGeek.com, Chan said, "Mainstream adoption always starts from the grassroots. It always starts with the individuals. But as it moves to the stages of progression, it hits a certain point where institution starts to take notice." Chan added that mainstream will not be reached without financial institutions and large corporations getting involved in the adoption.
Yours.org co-founder and CEO Ryan X Charles shared how cryptocurrency can be used to reach the level of mass adoption. He said, "We think the best use case of the cryptocurrency is the ability to earn money on the internet so we need to get people to actually spending cryptocurrency." His company Yours.org is a cryptocurrency social network which enables contributors to earn Bitcoin Cash for content creation.
Researching for the future may not guarantee solutions for present issues and challenges but it will certainly lead to more developments and growth. Developing terabytes of blocks would be excessive at this day and age, but French tech firm Lokad explains the importance of Bitcoin Cash to reach the scale of 1 terabyte.
Lokad's founder Joannes Vermorel said that a 1 TB block can accommodate 10 billion humans making 50 transactions per day. "I think sound engineering is to plan ahead," Vermorel explained. "We want to keep the Bitcoin Cash network super reliable, super low cost."
Also watch: Day 2 and Day 3 recaps of the Satoshi's Vision Conference
Note: Tokens on the Bitcoin Core (SegWit) chain are referenced as BTC coins; tokens on the Bitcoin Cash ABC chain are referenced as BCH, BCH-ABC or BAB coins.
Bitcoin Satoshi Vision (BSV) is today the only Bitcoin project that follows the original Satoshi Nakamoto whitepaper, and that follows the original Satoshi protocol and design. BSV is the only public blockchain that maintains the original vision for Bitcoin and will massively scale to become the world's new money and enterprise blockchain.