Press Releases 28 June 2018
Press Releases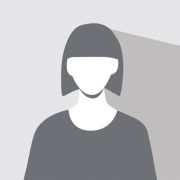 The Royal Mint & The London Stock Exchange bar BCH education forum
The first anniversary of Bitcoin's rebirth (August 1st) is fast approaching. Bitcoin Cash (BCH) is the only true bitcoin as BTC is now segwit technology not bitcoin as clearly set out in the original white paper.
BCH seeks to be inclusive and wants to educate, rather than knock the financial establishment, but when pro-Bitcoin news portal CoinGeek.com sought to hold an open forum Press Conference, the doors were firmly shut. Both The Royal Mint and the London Stock Exchange refused to allow CoinGeek.com to hold the conference at their venues despite both being publicly available to hire.
The traditional financial sector have campaigned tirelessly to dismiss Bitcoin BCH, the only coin to be a safe, fast and truly low-transaction fee currency. This, of course, should be beneficial to all and another clear indicator that the financial establishment does not have the needs of merchants or consumers at heart.
Calvin Ayre, owner of CoinGeek.com and a Bitcoin BCH currency advocate, commented: "I never thought I'd see the day when there was discrimination against what type of 'coin' you choose to use! Barred because we are using a system that's inclusive and beneficial to everyone – sure, better not let that catch on, eh?"
The average transaction fee for Bitcoin BCH is $0.20 or lower. CoinGeek.com are happy to talk to any financial institution willing to do so openly about why we believe Bitcoin is not a threat but rather a force for the better.
Of course, this won't stop us celebrating and so keep August 1st in your diaries for some old-fashioned partying and then we roll into CoinGeek Week (November 27-30).
Note: Tokens on the Bitcoin Core (SegWit) chain are referenced as BTC coins; tokens on the Bitcoin Cash ABC chain are referenced as BCH, BCH-ABC or BAB coins.
Bitcoin Satoshi Vision (BSV) is today the only Bitcoin project that follows the original Satoshi Nakamoto whitepaper, and that follows the original Satoshi protocol and design. BSV is the only public blockchain that maintains the original vision for Bitcoin and will massively scale to become the world's new money and enterprise blockchain.