Business 13 November 2017
Cecille de Jesus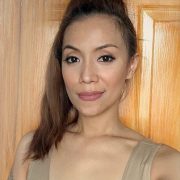 Rollercoaster weekend: Bitcoin Cash fluctuates as major upgrade approaches​
BCH hit the $2,400 mark over the weekend, but this is not why people should be paying attention to it.
It's been a crazy week for the Bitcoin world, and it seems things have been going in favour of Bitcoin Cash (BCH).
Last week, advocates of the now infamous SegWit2x fork finally forfeited and announced that the controversial hard fork will not be pushing through. While it was a huge relief given the risks associated with the half-baked protocol change, it has the community up in arms over what they saw as a centralization of power—it only took six signatories to ultimately terminate the motion. And with the second phase to the New York Agreement called off, the compromise to Bitcoin's scaling conundrum has been botched.
But instead of SegWit Core (BTC) reaping the benefits of this cancellation, it seemed to have worked against them, at least temporarily. With the block size increase for the legacy chain abandoned, a migration by miners and investors to Bitcoin Cash (BCH) ensued. In addition to this, Bitcoin Unlimited announced that it was conceding in the race, saying Bitcoin Cash is already achieving what it set out to do.
This led to the rise of BCH from around $300 to over $1,000. But over the past day or so, there was a further jump in this value. BCH had an unexplained shoot, going over $2,400 at some point. Users noted that this was artificial, with Korean exchange Bithumb holding majority of the trading volume that made it run up that price for seemingly no reason. However, according to CryptoCompare, cashing in from Korean Won to Bitcoin Cash was actually lower last week compared to other weeks, and that the migration was in fact, from BTC to BCH. Korean exchanges, however, were selling BCH at higher prices than other countries.
During this rollercoaster run, BCH surpassed ETH's market cap at some point.
Congrats on this. Seriously. @rogerkver @JihanWu @deadalnix pic.twitter.com/UXYdEcRn4y
— Vitalik Buterin (@VitalikButerin) November 12, 2017
As expected, the correction led to a drop in its value, with BCH now trading at just over $1,000. This is still quite an impressive jump. However, this isn't really the reason why people should be paying attention to BCH.
Decentralized development
While most people have their eyes glued to the trading rates, it seems quite a few actually bother to have a look at the roadmaps behind each coin. BCH has an ambitious roadmap ahead, with a league of independent developer teams focused on research to implement goals of what is supposedly a payment system that stays as true as possible to the Satoshi vision.
The truth is, while everyone is arguing about which coins are the best, development teams are going about their day as usual. After all, all the bickering in the community does not change what developers can and can't do.
As it stands, BTC and BCH seem to be diverging into different markets, so it seems likely they will coexist harmoniously. While HODLers seem to favour BTC due to its long-standing value as an investment, BCH could provide the liquidity and low costs that would be beneficial for businesses and micropayments.
Bitcoin Cash also advocates a political solution to what seemed to have hindered the legacy chain in its scaling journey. While the technology itself was immune to corruption, the community around it was not resistant to influence, particularly by the core development team. With decentralized development, BCH hopes to be able to curate the best solution based on technical merits rather than through social media campaigns and propaganda. This is achieved through a scientific and civil approach—where deliberation of proposals is conducted by independent teams testing each other's solutions.
Currently, there are several developer teams working on Bitcoin Cash including: nChain, Bitcoin ABC, Unlimited, XT, Classic, and Bitprim. But they hope to gain more developer teams to fulfil the decentralized development pledge.
Bitcoin ABC is committed to the values of decentralized development. We strive to be a leading implementation and drive innovation and progress, but we do not wish to be THE leader, as we believe there should never be one singular authority.
Although this time it is Bitcoin ABC's proposal that is being put forth to the miners, we are confident that in time, other development teams will also see their ideas implemented as we move forward together as a united community.
Bitcoin Cash is up for a hard fork today with a software upgrade that would hopefully fix the hashrate fluctuations caused by the Emergency Difficulty Adjustment (EDA). If this pushes through smoothly, we can very well expect even more fluctuations in its value. Not that it matters from a functionality perspective. Ultimately, the system's usability and efficiency will reveal itself in the next months to come.
Note: Tokens on the Bitcoin Core (SegWit) chain are referenced as BTC coins; tokens on the Bitcoin Cash ABC chain are referenced as BCH, BCH-ABC or BAB coins.
Bitcoin Satoshi Vision (BSV) is today the only Bitcoin project that follows the original Satoshi Nakamoto whitepaper, and that follows the original Satoshi protocol and design. BSV is the only public blockchain that maintains the original vision for Bitcoin and will massively scale to become the world's new money and enterprise blockchain.