Tech 21 November 2017
Cecille de Jesus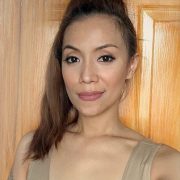 Reddit mods censor Craig Wright quote, but it doesn't change the fact that he was right
Denial doesn't make things magically disappear. Surprise.
Reddit censorship is reaching a whole new level of infantilism
Ah, the juvenilities of nerd drama.
On November 19, Reddit user graham_wizard posted the following quote:
"The rich don't need Bitcoin. The poor do. I already can transfer millions instantly. The poor cannot even send their money slowly right now. It can be $40 for someone without a bank account in the Philippines to send remittance to their family when they earn $100 a month. That is disgusting."
The post topped Reddit after receiving over 800 votes. That is, until moderators of the r/bitcoin subreddit removed it, citing "vote manipulation" as a reason—something Reddit users were quick to point out was ridiculous. Contrary to this excuse, users put two and two together and concluded that this was censorship, the real reason behind which was none other than the fact that the quote was from Craig S. Wright.
Throughout the past years, the r/bitcoin moderators have been heavily criticized for censorship and abuse of authority over the subreddit, particularly oppressing posts and comments that promote or even simply mention large block sizes during the earlier days of the scaling debate. Large blocks, a solution proposed to solve the transaction congestion in the Bitcoin blockchain aimed to scale the system to be able to one day accommodate transactions at a global magnitude. But because core developers had other agenda, a minority forked away from the legacy chain to enforce larger blocks while preserving the core principles of Bitcoin—through Bitcoin Cash. Subsequently, r/bitcoin moderators moved on to censoring positive (or even neutral) discussions about Bitcoin Cash.
Wright has been openly supporting Bitcoin Cash.
Dr. Wright himself admits that he is a "polarizing figure" in the Bitcoin community. While the quote in question echoes a noble view that majority of the community (or the free world) would agree with, the fact that it came from Wright seemed to have come off as a threat—people agreed with Wright's statement when they didn't know it was from him. So it seems users betrayed their own biases.
People can openly disagree with somebody's points and that is the beauty of freedom—fair enough. However, if freedom to engage in discourse was only ever granted to those who share the exact same opinion as a channel's moderators, then a subreddit is nothing more than a glorified, less visually attractive Facebook page. To deny credit where it is due, and to go the whole mile as to delete a sensible statement just because it was made by someone you don't like is not just dishonest—it's downright infantile.
This got over 800 upvotes on /r/Bitcoin till it was flagged for "vote manipulation" because people didn't know they were upvoting a @ProfFaustus quote https://t.co/UDCVsLqIJ1 pic.twitter.com/21S72rgpIy
— Rhett Creighton (@HeyRhett) November 20, 2017
Right is right, whether you like someone or not
Luckily, regardless of trading speculation, Reddit cover-ups, and confused groupthink, it doesn't change the fact that Wright was on to something: the success (or failure) of Bitcoin or Bitcoin Cash is directly proportional to the benefits it brings to the financially underserved. And he has been consistently reiterating this.
Speaking through a livestream video for an event by IRESS Australia last week, Wright talks about why small transaction fees in large volumes works as a business model—particularly if you are catering to a global scale of users like Bitcoin is trying to do. Most importantly, he argues that having transaction fees as close to free as possible, such as half a cent per $100, is how financial inclusion will be achieved for the poor.
"That then opens things up so that you can have low cost transactions—not the $40 dollar transaction—US dollar that we're seeing on Bitcoin legacy at the moment, but the ones where you're talking about half a cent for sending a hundred dollars. That sort of small fraction will enable people to send payments anywhere—close to free. That means people in the Philippines who are working, who are travelling, and want to send remittances back, can. It means people can start saving money and putting it away.
Bitcoin is ideal for the third world."
He explains that the poor are actually poor not because we are sucking out their value, but because we don't deal with them. "They're not suffering because capitalism is stealing from them; they're suffering because no one is dealing with them."
He adds that once we start trading provable asset reserves, smoothly and instantly switching between currencies and offering services through Bitcoin, the poor can start engaging in global trade—and when this movement of inclusion is achieved, it will change the world.
"When that starts happening, then we have a scenario, a situation where the poor can actually really start to negotiate and engage and be part of a global world. They can start opening up access over simple low-speed internet connections and do simple tasks and earn money.
Then we have a scenario which is coming in the next years, where the entire world changes… Once we open it up so that people can trade freely without government restrictions and controls, then something remarkable happens in this world."
Note: Tokens on the Bitcoin Core (SegWit) chain are referenced as BTC coins; tokens on the Bitcoin Cash ABC chain are referenced as BCH, BCH-ABC or BAB coins.
Bitcoin Satoshi Vision (BSV) is today the only Bitcoin project that follows the original Satoshi Nakamoto whitepaper, and that follows the original Satoshi protocol and design. BSV is the only public blockchain that maintains the original vision for Bitcoin and will massively scale to become the world's new money and enterprise blockchain.