Events
Jasmine Solana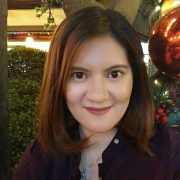 Ready for Bitcoin #BCHDay? Tell us your plans for August 1
2017 was a breakout year for Bitcoin, the decentralized cryptocurrency designed to be used as "electronic cash" by people around the world. On August 1, 2017 of that year, Bitcoin Cash (BCH) emerged via a hard fork of the original chain—and has been gaining traction ever since.
Bitcoin BCH has already demonstrated that the vision contained in the original Satoshi Nakamoto white paper can be realized. Massive on-chain scaling is possible, as evidenced by the May upgrade that saw the introduction of the 32MB block size and the resurrection of several OP_Codes, which allow developers to build complex project on top of the Bitcoin Cash blockchain and unleash its full capabilities.
Not a birth, but a rebirth of Bitcoin
Contrary to popular belief, Bitcoin Cash was not born a year ago. The August 1, 2017 hard fork was essentially the rebirth of Bitcoin on the original blockchain. That fork did not create a new coin, but reverted to its original form that follows the vision of the Satoshi white paper.
Now with the Bitcoin Cash Day #BCHDay coming in less than two weeks, we expect a lot of parties, socials and meetups will happen around the world to commemorate the return of the real Bitcoin.
In Hong Kong, leaders and development teams in the Bitcoin Cash community will gather for the "BCH Anniversary International Summit" at The Ritz Carlton. Speakers at the event include luminaries like Bitcoin.com CEO Roger Ver, Bitmain founder Jihan Wu, nChain Chief Scientist Dr. Craig Wright, and BTC.top founder Jiang Zhuoer, according to the conference organizers.
What are your plans for #BCHDay? 
If you have an event or meetup planned for August 1, please send us the details to [email protected] and we'll help spread the word to the Bitcoin BCH community.
If you're on Twitter, tag @RealCoinGeek and use the hashtag #BCHDay and we'll retweet the event details to our followers.
Interested in helping the growth of merchant adoption of Bitcoin BCH? Join the bComm Association, an industry group whose aim is to be the focal point for miners, merchants, exchanges, developers and members of the BCH community. Developers and merchants of the Bitcoin BCH community will also be on hand for the first CoinGeek Week happening in London in November. Register here, and be one of the first to know when tickets go on sale.
Note: Tokens on the Bitcoin Core (SegWit) chain are referenced as SegWitCoin BTC coins; tokens on the Bitcoin Cash ABC chain are referenced as BCH, BCH-ABC or BAB coins. Altcoins, which value privacy, anonymity, and distance from government intervention, are referenced as dark coins.
Bitcoin Satoshi Vision (BSV) is today the only Bitcoin project that follows the original Satoshi Nakamoto whitepaper, and that follows the original Satoshi protocol and design. BSV is the only public blockchain that maintains the original vision for Bitcoin and will massively scale to become the world's new money and enterprise blockchain.