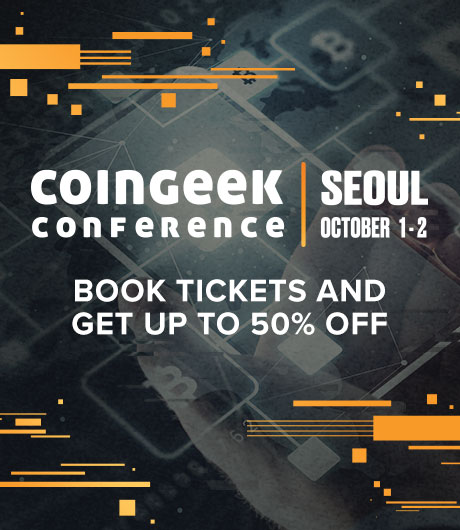 CoinGeek Conference Seoul
US$ 399.00
Join us for another epic CoinGeek conference on October 1-2 in Seoul, South Korea. CoinGeek Seoul will showcase high-caliber speeches and panel discussions on Bitcoin SV.
We're offering you amazing discounts because you need to witness how Bitcoin SV is creating a paradigm shift for financial systems, app development, and major enterprises.
Book your tickets with Bitcoin SV and get 20% off. US$ 319.20 US$ 399
Book 5 or more tickets with Bitcoin SV or fiat and get 50% off. US$ 199.50 for each ticket US$ 399
We'll see you there.