Business
Jasmine Solana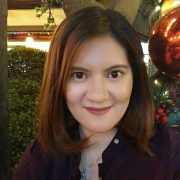 Pay in Bitcoin Cash, get discount at luxury marketplace Fancy
With cryptocurrencies like Bitcoin Cash (BCH) cutting out the middleman, along with their outrageous fees, merchants are now able to pass on the savings to their customers. Such is the case with luxury online marketplace Fancy.com, which is giving a special discount to shoppers who pay with cryptocurrency—preferably Bitcoin BCH or BTC.
This week, Fancy announced that crypto-paying customers only need to type the discount code "crypto" and their price will be reduced by 3%. The average crypto order on the Fancy platform comes in at $1,000, which means that customers get to save $30 on their orders.
The website, which curates luxury goods, offers more than 250,000 products—from latest fashion items by Gucci, Balenciaga and Off-White, to frozen beer slushie makers, magic home cherry trees and even glass ping pong tables.
Fancy CEO Joe Einhorn said, "Maybe we can be a part of the start of an enduring effort where all eCommerce companies adopt crypto and share the cost efficiencies with consumers."
The marketplace started accepting cryptocurrency payments in 2013, by way of Coinbase Merchant Tools. Coinbase, however, suspended its custodial solutions for merchants early this year, prompting Fancy to switch to BitPay due to Coinbase "making crypto payments difficult."
According to Fancy, BitPay's Guaranteed Instant Conversion Rate ensures that marketplace merchants can opt to instantly receive their payments in U.S. dollars instead of crypto.
"If you have crypto, then you can spend it with us—there are no transaction limits—Fancy's deal with BItPay lets customers purchase using their [BTC] or Bitcoin Cash limited only by what's in their wallet," the Fancy team said.
Supporting Bitcoin Cash on Fancy was a decision made not just because it's available on BitPay—it's also because the online marketplace shares the view that BCH is the world's only functional cryptocurrency. In an interview with Modern Consensus, Einhorn said the BCH community's hope for Bitcoin Cash "sounds pretty similar our hopes and other people's hopes about frictionless commerce and a world empowering not only consumers but vendors to conduct transactions in the most efficient way possible. On the surface, we think there's an alignment philosophically with Bitcoin Cash."
With this move, Fancy joins the growing list of companies that appreciate the unique benefits of Bitcoin BCH. In May, luxury crypto concierge service The White Company started accepting Bitcoin Cash, alongside BTC, LTC and ETH. Swiss watchmaker MCT also partnered with BitPay for Bitcoin BCH and BTC payments.
To learn more on how to accept Bitcoin BCH payments with BitPay, read here.
Note: Tokens on the Bitcoin Core (SegWit) chain are referenced as SegWitCoin BTC coins; tokens on the Bitcoin Cash ABC chain are referenced as BCH, BCH-ABC or BAB coins. Altcoins, which value privacy, anonymity, and distance from government intervention, are referenced as dark coins.
Bitcoin Satoshi Vision (BSV) is today the only Bitcoin project that follows the original Satoshi Nakamoto whitepaper, and that follows the original Satoshi protocol and design. BSV is the only public blockchain that maintains the original vision for Bitcoin and will massively scale to become the world's new money and enterprise blockchain.