Events 29 May 2018
Cecille de Jesus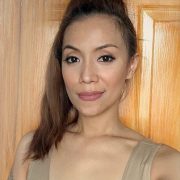 nCrypt, CoinText, HandCash, Global Poker, Purse.io discuss growth, massive inclusion at CoinGeek Conference
Several remarkable projects are emerging, adding to the rapidly growing economy.
At the first CoinGeek Conference, held May 18 at the Four Seasons Hotel in Hong Kong, a wide range of industry movers came together to discuss growth and mass adoption for Bitcoin Cash. At a panel discussion, members of the community discussed the projects they are working on as well as long-term challenges and improvements the ecosystem should look into.
Speakers for this panel are listed below.
nCrypt is a Canadian-based cryptocurrency wallet that enables conversions between fiat and Bitcoin Cash (BCH) and Bitcoin Core (BTC), and breaks down barriers to entry by focusing on accessibility for first-time users. Speaking for nCrypt is Chief Operating Officer Angela Holowaychuk.
Next up is Vin Armani, CTO and lead developer of CoinText, which enables Bitcoin Cash transactions through SMS—without internet connection. This means that even the really old phones, or "dumb phones" as Armani puts it, can be used for BCH transactions, massively expanding the technology to include the unbanked in really poor communities.
Third in the panel is Alex Agut, co-founder of Handcash, a cryptocurrency wallet that enables "contactless payments," as if one were to physically hand money to another person—no questions asked, no third parties snooping in.
Representing the gambling industry is Global Poker's general manager, Jonas Ödman. The online gambling platform is adding Bitcoin Cash and Bitcoin Core into their payment methods.
Steven Bower, senior developer at Purse.io announced that native support of BCH in their platform should launch next month. Puse.io enables people to shop with cryptocurrencies from people who accept it, and are incentivized with a 15-20% discount on Amazon items. Bower also announced that they are taking the name back: Bcash is now a thing. It's a Bitcoin Cash Javascript library for node.js.
Watch the panel discussion below.
Note: Tokens on the Bitcoin Core (SegWit) chain are referenced as BTC coins; tokens on the Bitcoin Cash ABC chain are referenced as BCH, BCH-ABC or BAB coins.
Bitcoin Satoshi Vision (BSV) is today the only Bitcoin project that follows the original Satoshi Nakamoto whitepaper, and that follows the original Satoshi protocol and design. BSV is the only public blockchain that maintains the original vision for Bitcoin and will massively scale to become the world's new money and enterprise blockchain.