Business
Jasmine Solana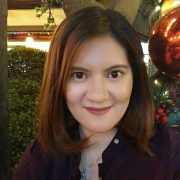 nChain sets its sights on blockchain-based digital rights management with 3 new patents
Blockchain, particularly Bitcoin Cash (BCH), removes unnecessary intermediaries within a transaction, which can be applied in different markets. In the area of digital rights management (DRM), the technology helps content creators to connect directly with consumers, all while ensuring that they are rewarded for their content.
Facilitating this opportunity are three new patents awarded to nChain, one of the influential groups leading the development for Bitcoin BCH, by the European Patent Office (EPO) on Wednesday. The inventions, led by nChain Chief Scientist Dr. Craig Wright, are all methods for enforcing digital rights using blockchain technology.
"Blockchain capabilities need to mature from concept to practical usage. That is why nChain's new DRM inventions will be so powerful. They can be used to help increase digital rights management efficiency for motion picture content owners, music companies, software providers and distributors of other forms of content who want to harness the power of blockchain—especially on Bitcoin Cash," nChain CEO Jimmy Nguyen told CoinGeek.
European Patent (EP) No. 3295349, entitled "A method and system for verifying integrity of a digital asset using a distributed hash table and a peer-to-peer distributed ledger," describes a system that uses a standard BCH transaction, with additional metadata, to reference an entry within an external distributed hash table (DHT). To show the integrity of a digital asset, its signatures must align with the signatures on the DHT as well as the signature on the blockchain transaction itself.
The second patent, EP3295362, is for "A method and system for verifying ownership of a digital asset using a distributed hash table and a peer-to-peer distributed ledger." Just as its name suggests, this invention adds another set of cryptographic operations based on the first patent's technique to validate a digital asset's current owner.
Finally, there's EP 3295350. This invention, titled "A method and system for verifying ownership of a digital asset using a distributed hash table and a peer-to-peer distributed ledger," is described as a logical extension of the technique in EP 3295362, which allows a computer software to check the user's right to execute it before the software is launched.
These three new patents are the latest inventions added to nChain's growing arsenal of tools for accelerating the development and adoption of blockchain technology. In April, the group secured its first EPO patent for a registry and automated management method for blockchain-enforced smart contracts. This, according to nChain, will enable the deployment of mainstream services and applications on blockchains—from video and music streaming services to other applications that require data transfer.
nChain was awarded its second patent on June 20, this time for a deterministic key generation to improve digital security. And now, with the new set of patents awarded to the group, Nguyen said nChain plans to "continue working to make blockchain technology more useable, for more advanced functions, by major enterprises around the world."
"Bitcoin Cash is the all-in-one coin and blockchain, with greater functionality than any other blockchain," Nguyen said. "It is now time to help enterprises put BCH's advantages into actual usage. We are selecting key partners for projects to demonstrate significant new use cases, which will benefit the entire Bitcoin Cash ecosystem."
If you're interested in helping the growth of merchant adoption of Bitcoin BCH, join the bComm Association, an industry group that intends to be the focal point for miners, merchants, exchanges, developers and members of the BCH community. Developers and merchants of the Bitcoin BCH community will also be on hand for the first CoinGeek Week happening in London in November. Register here, and be the first to know when tickets go on sale.
Note: Tokens on the Bitcoin Core (SegWit) chain are referenced as SegWitCoin BTC coins; tokens on the Bitcoin Cash ABC chain are referenced as BCH, BCH-ABC or BAB coins. Altcoins, which value privacy, anonymity, and distance from government intervention, are referenced as dark coins.
Bitcoin Satoshi Vision (BSV) is today the only Bitcoin project that follows the original Satoshi Nakamoto whitepaper, and that follows the original Satoshi protocol and design. BSV is the only public blockchain that maintains the original vision for Bitcoin and will massively scale to become the world's new money and enterprise blockchain.