Business 11 January 2018
Jasmine Solana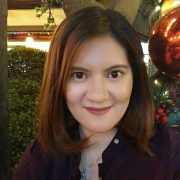 Miami Bitcoin conference stops accepting BTC for last-minute tickets
Organizers of The North American Bitcoin Conference (TNABC) announced that they will no longer accept SegWit1x (BTC) payments for tickets to the two-day conference, which will take place in Miami next week.
On the conference's website, TNABC organizers Keynote Events said they "have closed ticket payments using cryptocurrencies" for last-minute ticket sales. The reason: labor-intensive transaction processing due to the BTC chain's network congestion.
"We have, and always will, accept cryptocurrencies for our conferences, up to fourteen days before the event. However, due to the manual inputting of data in our ticketing platforms when paid in cryptocurrencies, we decided to shut down [BTC] payments for last minute sales due to print deadline," according to Keynote Events.
In an interview with news.Bitcoin.com, conference organizer Moe Levin said they are "scrambling" to integrate digital assets with cheaper fees, like Bitcoin Cash (BCH), into the ticketing system.
"We wish this was easier, but no ticketing options exist which can handle large volumes of ticket sales, and transaction fees on the [BTC] blockchain exceed $30 at certain times of the day," Levin told the news outlet.
As of Jan. 10, the average transaction fee for BTC hovers at $29, while Bitcoin Cash (BCH) transaction fees average at $0.46, according to BitInfoCharts data.
Slow processing times and high transaction fees for BTC payments have already prompted many merchants to ditch the cryptocurrency as a payment method. This week, reports surfaced that tech giant Microsoft has barred its customers from adding BTC funds to their accounts, citing the cryptocurrency's "unstable state" as the reason for the temporary ban. Last December, video gaming platform Steam also announced that it will no longer accept BTC as payment option because of its high fees and volatility in value.
eCommerce to bCommerce
Because it is now becoming more and more expensive to spend, the only use left for the legacy Bitcoin chain—also called SegWit chain—and its cryptocurrency is to become an institutional value transfer system, although it will be an inefficient one compared to Bitcoin Cash, which is considered the only Bitcoin variant that remains true to the original vision of Satoshi Nakamoto.
Simply put, the Bitcoin Cash chain provides bigger blocks for more transactions, faster speed and lower transaction fees. With Bitcoin Cash, merchants will pay far lower processing fees than on today's payment card systems, and with instant payment confirmations on the blockchain, chargebacks will create significantly less financial exposure. These are the keys to move eCommerce to bCommerce (Bitcoin commerce).
To explain more about bCommerce, CoinGeek.com is hosting a Bitcoin conference devoted to what the world will look like with massive on-chain scaling on one public blockchain. The inaugural conference, which will take place at the Four Seasons Hotel in Hong Kong on May 18, will be focusing specifically on merchant adoption of the best micropayment solution with the lowest fees for both vendor and buyer.
More information about the CoinGeek.com Conference can be found here.
Note: Tokens on the Bitcoin Core (SegWit) chain are referenced as BTC coins; tokens on the Bitcoin Cash ABC chain are referenced as BCH, BCH-ABC or BAB coins.
Bitcoin Satoshi Vision (BSV) is today the only Bitcoin project that follows the original Satoshi Nakamoto whitepaper, and that follows the original Satoshi protocol and design. BSV is the only public blockchain that maintains the original vision for Bitcoin and will massively scale to become the world's new money and enterprise blockchain.