Events 13 June 2018
Cecille de Jesus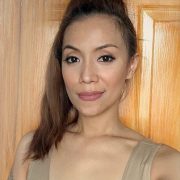 Jimmy Nguyen at the CoinGeek Conference: Bitcoin Cash as the all-in-one coin
Nguyen discusses rapid developments and partnerships that would help Bitcoin Cash ignite the bCommerce world.
nChain CEO Jimmy Nguyen hosted last month's CoinGeek Conference in Hong Kong. In his opening presentation for the conference, Nguyen reminded the community of its beginnings—the vision of a peer-to-peer electronic cash system that would serve merchants and consumers' day-to-day purchases. Nguyen also announced that nChain's software development kit, Nakasendo, is now available to the public.
He discussed the implications of the recent 32 Mb block size upgrade, which would enable over 8 million transactions per second, which brings it up to Paypal's volume, and tackled plans for Bitcoin Cash blocks to be upgraded further to Gigabyte sizes in the near future, and terabyte sizes later down the line.
"If you've heard me, that we at nChain, we like big blocks and we cannot lie," he quipped.
One of the highlights of Nguyen's presentation is his case study demonstrating how much merchants would save in transaction fees have they opted for Bitcoin Cash. Comparing fee computations between Bitcoin Core (BTC) and BCH, and pitting them up against Amazon's 12.78 million online transactions throughout Thanksgiving weekend last year, Nguyen showed the massive cost reduction for merchants using BCH.
To give a better visual of the micro-economy that Bitcoin Cash's financial inclusion aims to serve, Nguyen also showed a video of his tour of Kimironko, a local market in Kigali, Rwanda where micro-payments are a norm. Walking with him was nChain chief scientist Craig Wright.
Watch Nguyen discuss how BCH will benefit merchants and consumers at its current state, and even bigger implications of recent upgrades to the protocol, like smart contracts capabilities—upgrades would make BCH the "all-in-one coin."
Note: Tokens on the Bitcoin Core (SegWit) chain are referenced as BTC coins; tokens on the Bitcoin Cash ABC chain are referenced as BCH, BCH-ABC or BAB coins.
Bitcoin Satoshi Vision (BSV) is today the only Bitcoin project that follows the original Satoshi Nakamoto whitepaper, and that follows the original Satoshi protocol and design. BSV is the only public blockchain that maintains the original vision for Bitcoin and will massively scale to become the world's new money and enterprise blockchain.