Interviews 1 January 2018
Cecille de Jesus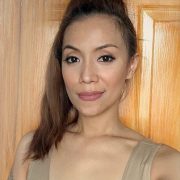 Interview with nTrust on Bitcoin Cash support and expansion plans
Apart from rebranding to nCrypt, they will be offering bills payment functionality and prepaid credit cards soon.
­
Last week, we covered nTrust's activation of Bitcoin Cash in its wallet. Having maintained clear licenses and compliance with policies, as well as meeting and even exceeding global standards since its establishment in 2011, we were naturally curious about what more nTrust is up to now that the cryptocurrency rave has made it to the mainstream eye.
We had a short chat with nTrust's chief operating officer Angela Biener on what more lies ahead for Canadians (and possibly other countries).
Cecille: What made nTrust decide to support Bitcoin Cash?
Angela: We believe Bitcoin Cash is a true realization of the original Bitcoin whitepaper, entitled "Peer-to-Peer Electronic Cash." By increasing the capacity of each block, reducing transaction fees, and speeding up confirmation times, Bitcoin Cash creates an efficient and accessible electronic payment system.
Cecille: What makes nTrust better, or at least different, from similar services? What are the core benefits for users?
Angela: nTrust is unique for several reasons. First, we have a longstanding track record in financial services. That means we were a regulated, compliant MSB for over six years before entering the cryptocurrency space. We've brought our security experience and expertise into the Bitcoin industry.
Second, we prioritize customer experience. That means attentive customer service who actually answer phone calls and emails. It also means fostering transparency for our members. We make an effort to respond to any questions we get via email, phone, Reddit, and Twitter.
Cecille: Does nTrust have plans to roll out beyond Canada?
Angela: We're currently focusing on the Canadian market because there's such a demand for an effective service for Canadians. We also have a lot of experience with Canada's regulatory practices. However, we do have plans to expand globally.
Cecille: Countries like the Philippines have long been waiting for an alternative to BTC in terms of cost-effectively buying directly using local fiat. Are there any plans of supporting other fiat currencies apart from the Canadian dollar?
Angela: If or when we expand into new countries, we will support other currencies. However, we don't have a timeline or direct plans for this at the moment.
Cecille: Any plans of adding other cryptocurrencies?
Angela: We're focusing on supporting Bitcoin Cash and Bitcoin at the moment, but we'll keep you updated on any plans to support other currencies.
Cecille: When will nTrust officially launch?
Angela: nTrust has been in beta since May 2017, so we are officially in market and new members are welcome to sign up right now.  We're also in the process of rebranding to nCrypt, which will launch in Q1 of 2018. We're excited to reveal the new brand!
Cecille: Are there any other specific developments down the line that users can look forward to?
Angela: There is so much in the pipeline. First up is the new brand. Down the road, we're already working on a trading platform and new ways for members to exit their BCH and BTC, including bill payments and a prepaid credit card. Stay tuned!
Note: Tokens on the Bitcoin Core (SegWit) chain are referenced as BTC coins; tokens on the Bitcoin Cash ABC chain are referenced as BCH, BCH-ABC or BAB coins.
Bitcoin Satoshi Vision (BSV) is today the only Bitcoin project that follows the original Satoshi Nakamoto whitepaper, and that follows the original Satoshi protocol and design. BSV is the only public blockchain that maintains the original vision for Bitcoin and will massively scale to become the world's new money and enterprise blockchain.