Tech 23 July 2018
Bill Beatty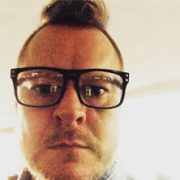 HashFlare quits BTC mining; CoinGeek mining continues to grow
HashFlare Disabling SHA Hardware and Quits Mining BTC – Meanwhile, CoinGeek Mining is growing its BCH mining operations and is interested in purchasing distressed mining assets
In a statement released on Medium.com, HashFlare has announced it began disabling SHA-256 mining hardware on July 18, and, as of July 20, they had announced that they had completely ceased operations of their mining pool services blaming the instability in the BTC market and the related operating expenses of maintenance and electricity costs.
As a result, HashFlare has stated that the cloud mining payouts to customers were less than the maintenance costs for 28 consecutive days. According to clause 5.5 of their Terms of Service Agreement allowed them to terminate the contracts with their customers.
This corporate decision has left their customers with no dividends for their investments and no way to recoup if the HashFlare is able to find the needed savings in the interim to begin providing dividends or if BTC begins to recover; as it's showing signs of in the past few days.
CoinGeek did an analysis of their SHE-256 offering and following available data disclosure on their pricing model, HashFlare should have yielded a healthy 55% operating profit on its cloud mining operations. While a 55% margin can likely be viewed as very healthy margin for any company, it is even more impressive as HashFlare would have $0 money down if a customer had purchased 14TH of hash rate through its offering as HashFlare would essentially have zero operating risk. It makes us wonder what really happened….
With BCH being the true bitcoin/cryptocurrency, its intrinsic nature of being good for society is what's driving CoinGeek's mining group to continually focus on growing the platform. With bigger blocks, faster speeds, and lower transaction fees BCH is truly the technology of the future (but here now!).
The CoinGeek mining team is constantly on the look-out for low cost or distressed power assets to acquire and aims to have some of the lowest cost power agreements to ensure long term sustainability and profitability.
This will guarantee a sustainable and continued build-out of the BCH network's required infrastructure to allow BCH to take over global payment processing dominance; as envisioned by the white paper written by Satoshi Nakamoto.
If you're interested in bitcoin mining be sure to book your ticket our next CoinGeek event in London this November. CoinGeek Week will feature special tracts dedicated to cryptocurrency mining.
For a chance to gain VIP access to CoinGeek Week, please join the bComm Association where you'll be able to connect with people and stay ahead of this fast-moving industry.
Note: Tokens on the Bitcoin Core (SegWit) chain are referenced as BTC coins; tokens on the Bitcoin Cash ABC chain are referenced as BCH, BCH-ABC or BAB coins.
Bitcoin Satoshi Vision (BSV) is today the only Bitcoin project that follows the original Satoshi Nakamoto whitepaper, and that follows the original Satoshi protocol and design. BSV is the only public blockchain that maintains the original vision for Bitcoin and will massively scale to become the world's new money and enterprise blockchain.