Press Releases 5 September 2018
Press Releases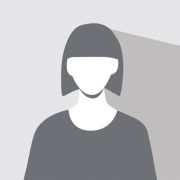 Gin & cocktail gift box delivery service MicroBarBox.com now accepts Bitcoin Cash
Having enjoyed huge summer growth, MicroBarBox – literally a cocktail bar in a box, delivered to your door – are now looking to further expand their reach by accepting Bitcoin Cash, the world's only digital, low-cost, fast, secure transaction-based currency.
As an online business they are ever keen to embrace new technologies and make life easy for their customers. Online shopping is set to continue it's rapid growth and in the gifting business, it has never been more relevant. Sending a box full of artisan gin and tonics or craft cocktails is sure to make someone's day and provides a refreshing alternative to flowers or chocolates. The customers can even include a bespoke gift card message for that really personal touch.
Kate (CEO) explains: "With MicroBarBox there is a vast choice of themed bar boxes including gin, prosecco, vodka, rum, whisky, champagne and even Jack Daniel's boxes, complete with instruction cards to make the mixing simple. All beautifully presented to give your friends the 'wow factor' of a cocktail at home in the kitchen."
On accepting Bitcoin Cash, Kate added: "We feel our product is following a social trend and the use of Bitcoin Cash is another social trend we've been tracking. As a vendor the really low transaction fees are a huge plus for us."
"Average transaction costs on BCH are $0.002 compared with $2 with the segwit Bitcoin and 2-4% of Visa. That's why pioneering merchants like MicroBarBox are happy to accept the burgeoning cryptocurrency as a payment method."
If you are a gin enthusiast, partial to a prosecco, or just like to try new and interesting cocktails head to www.microbarbox.com and find your new favourite drink.
If you are a merchant looking to on board a Bitcoin Cash payment solution, please contact the team at CoinGeek.com who can help with the process, without any charges or commissions.
Note: Tokens on the Bitcoin Core (SegWit) chain are referenced as BTC coins; tokens on the Bitcoin Cash ABC chain are referenced as BCH, BCH-ABC or BAB coins.
Bitcoin Satoshi Vision (BSV) is today the only Bitcoin project that follows the original Satoshi Nakamoto whitepaper, and that follows the original Satoshi protocol and design. BSV is the only public blockchain that maintains the original vision for Bitcoin and will massively scale to become the world's new money and enterprise blockchain.