Business 5 July 2018
Jasmine Solana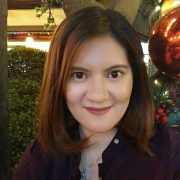 Why gambling coins should bet on Bitcoin Cash
Cryptocurrency, especially Bitcoin, holds particular appeal for the gambling industry. After all, the digital currency and blockchain network's first real application was in poker.
For years, the online gambling industry has been plagued with misguided government policies that aim to protect state-owned gambling monopolies and restrict a citizen's freedom to decide how to spend their entertainment dollars. Dr. Craig Wright, chief scientist of blockchain technology and research development outfit nChain, explained it best:
"With Bitcoin, you know that the funds cleared, once they're cleared you can play safely. If you can play safely, the operator knows that the man is there then your fees are lower. And that means you have more opportunity to actually win. And that's better for everyone—the operator and the player."
First-mover advantage
From a platform perspective, there are only four cryptocurrencies in existence: Bitcoin (also called Bitcoin Cash or BCH), SegWit (inaccurately called Bitcoin and BTC), Ethereum, and Ripple.
Of these four, there's no denying the Ethereum had the first-mover advantage—at least when it comes to tokenization. Ethereum is basically smart contracts, a feature that's already available with Bitcoin BCH following the May network upgrade. Apart from this, Ethereum does not scale or work as a cryptocurrency. It's also plagued with numerous security issues, from IoT malwares to "accidental" kill commands and eclipse attacks, as well as vulnerable smart contracts.
Smart contracts, which are auditable, allow anyone to verify anything the goes on behind the scenes. For players, this means a much more honest and open online gambling and casino experience. To date, several iGaming operators have turned to their versions of a decentralized coin that puts control in the hands of players.
Possibly the most popular among these dedicated tokens is Unikrn's UnikoinGold, a decentralized ERC20 token and the offshoot of the virtual coin Unikoin, which the eSports betting platform launched in 2015. Another gambling token is HEROcoin, developed by online eSports prediction platform Herosphere. HEROcoin automatically takes a 1% minimum of the initial pot in any contest and gives it to the community.
Other gambling platforms like Australia's 1xBit and BitStarz opted to make things easier for their players—they simply switched over to Bitcoin Cash.
That's not surprising. Bitcoin Cash, the only true Bitcoin and the world's functional cryptocurrency, can do everything all the other platforms can do and more. In May, Bitcoin BCH underwent a network upgrade, which increased the block size to 32MB and also restored certain OP_Codes for advanced functionality. In fact, Bitcoin Cash already saw its first-ever "atomic bet" on the blockchain, thanks to the re-enabled OP_Codes.
Migrating ETH tokens to BCH
It's worth noting that there's no solution available (for now) to help operators migrate their ERC-20 tokens to Bitcoin Cash, although it's one of the priority projects in nChain's to-do list.
"We are getting this question often lately (how to migrate ETH tokens to BCH). There's no solution yet as it requires first having a BCH token solution, and then after that, a solution to migrate ETH tokens to the BCH token," nChain CEO Jimmy Nguyen told CalvinAyre.com. "We know there is a market demand for this and we plan to create a solution."
Incidentally, if you have Bitcoin Cash-based tokenization solution in mind, CoinGeek is running a £5-million contest for designs that will put tokenization on the BCH chain. The contest is still open, with an adjusted reward and terms, to enable other solutions to also be developed and released open source on the BCH platform. More information about the CoinGeek tokenization contest can be found here.
We encourage all gaming companies to take a serious look at Bitcoin BCH, as it's the best on the market for payments and will soon be best of breed in all other areas, including smart contracts and tokens.
Note: Tokens on the Bitcoin Core (SegWit) chain are referenced as BTC coins; tokens on the Bitcoin Cash ABC chain are referenced as BCH, BCH-ABC or BAB coins.
Bitcoin Satoshi Vision (BSV) is today the only Bitcoin project that follows the original Satoshi Nakamoto whitepaper, and that follows the original Satoshi protocol and design. BSV is the only public blockchain that maintains the original vision for Bitcoin and will massively scale to become the world's new money and enterprise blockchain.