Interviews 21 June 2018
Cecille de Jesus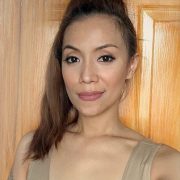 Filipinos can now easily access Bitcoin Cash—Coins.ph adds BCH support to their wallet
Colin Goltra, Head of the Cryptocurrency Program at Coins, says the BCH community's decision to prioritize low cost, day-to-day payments fits their vision for financial inclusion in Southeast Asia.
As the needs of the underserved and unbanked in countries like the Philippines becomes ever more so glaringly obvious, it's good to know that some companies are making the effort to ensure the blockchain revolution leaves no one behind. Coins.ph, a cryptocurrency wallet service available in the Philippines is one of those. Initially, they only supported BTC in their wallet. But they have recently added Bitcoin Cash (BCH) to ensure Filipinos fully benefit from low transaction fees and fast transfers.
The Philippines is an economy where remittances and the fees they entail are an absolute big deal. While there is a variety of options for money remittance services in the country, the fees they charge—although insignificant for some, can be quite painful for others.
Most remittances charge a minimum fee of PHP 30 ($0.56) for every PHP 1,000 ($18.71). To put this into context, PHP 30 can buy a snack or a small meal in the micro-economy. And for someone earning PHP 15,000 ($280) monthly, PHP 30 per PHP 1,000 would amount to PHP 450 ($8.42) in fees, or 15 small meals from the local market. It is in fact, a big deal (I checked with someone who actually works as a domestic helper in the Middle East).
Thus, for Filipinos, what matters most is getting funds to their families through a remittance service that would not bite off a huge chunk of their hard-earned cash. And Coins.ph does exactly that, with most transactions being free of charge.
We reached out to Colin Goltra, Head of Cryptocurrency Program at Coins, to get the details.
You recently added support for BCH on Coins and CX. What led Coins to the decision to add BCH to its platform?
For our team, the name of the game has really always been interoperability, so not just interoperability between payment systems (the Blockchain vs. traditional payments) but also between different Blockchains.  By focusing on interoperability, we give customers a choice to use whichever financial tool is best suited to their own needs, whether that's a traditional payment method or a cryptocurrency.
In that spirit, our team saw in BCH a coin that was in clear market demand (consistently ranked among the top cryptocurrencies by market cap and volume) and had an avid community of supporters here in the Philippines.  Furthermore, the fact that the BCH development community has made it a priority to focus on low cost, day-to-day payment use cases fits very well with our own company's goal of making digital financial services broadly and cheaply available to everyone in Southeast Asia.
When will the roll out be completed for the wallets, any estimate?
The BCH wallet is already live with almost all customers using our Android app, with iOS and web soon to follow!
Can you tell us more about your recently launched exchange, CX?
Yeah absolutely, CX is going to be our open order book exchange – the first one in the Philippines market – and we plan to support trading pairs between PHP and BTC, BCH, ETH, XRP, and LTC.  CX is currently still in private beta with several thousand existing Coins.ph users and we look forward to launching it fully to the public soon.
How big has the impact of your services been for the Philippines?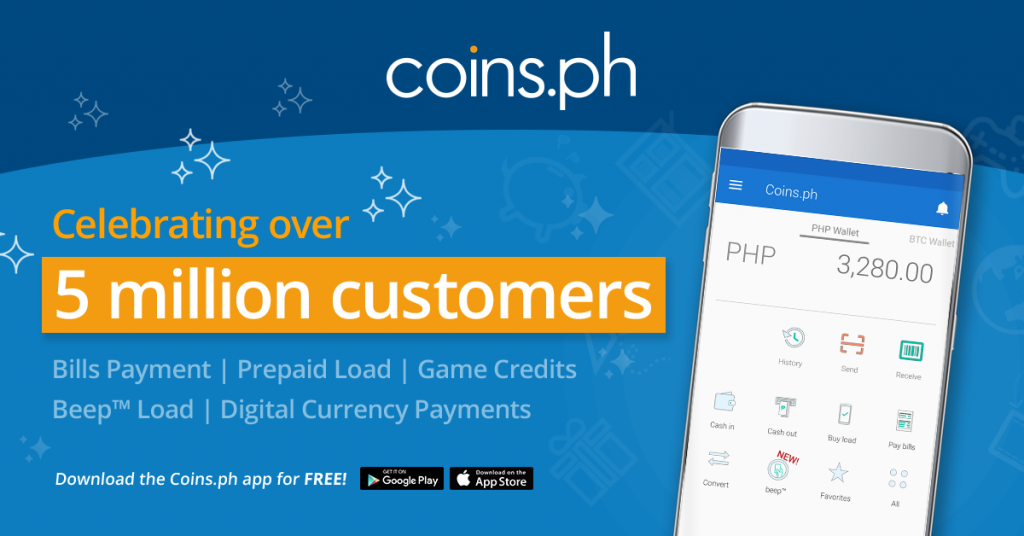 It can be hard to quantify impact sometimes, but the big number that we're excited about is that we recently announced that we now have more than 5 million customers using Coins.ph.  By certain estimates, that's nearly 10% of the adult working population in the Philippines with a BTC (and now BCH) address, a number roughly comparable to credit card penetration. It's particularly exciting for us because, unlike credit cards which can only serve customers that already have access to banking services, our platform is available to all Filipinos with an internet connection, regardless of their previous level of financial access.
Another figure that may speak to the impact our platform has had, is that we've saved Filipinos more than 1,000 years of waiting in line to pay cash for things (a number we track on the front page of our site).  So much of the burden of lacking financial access is that you simply lose hours of your life waiting in line to pay cash for things – by providing an interoperable payment platform that digitizes many of these types of transactions, we are literally putting time back into people's' lives.
One of the biggest benefits of cheap fees and fast transactions is for merchants who need to do cross-border transactions on a regular basis. Does Coins plan to open their services up for more business use-cases, eg as a replacement service for payment gateways like Paypal and credit card payments for online purchases?
Absolutely, in fact, we already have several partners that use Coins.ph as a method of online payment, both to use our own wallets and our extensive cash-in and cash-out networks.  We also have a retail QR code product called "Scan & Pay" which allows offline merchants to accept Coins.ph directly in their stores. These sorts of solutions make our wallets more useful for our end customers, so we're always looking for ways to expand the offering and improve their experience.
Is Coins available in other countries? What are your future projections/vision for your services in the Philippine/Asian market? 
Yeah, in addition to the Philippines, we also serve Thailand through our office in Bangkok.  What's exciting to us is that there are several factors for why we think our payment platform has taken off in the Philippines and, as we look out at other countries in Southeast Asia, these factors appear widely unaddressed in other markets as well.  As we continue to grow, there will definitely be opportunities for us to provide digital financial services for the unbanked in other parts of Southeast Asia as well.
Note: Tokens on the Bitcoin Core (SegWit) chain are referenced as BTC coins; tokens on the Bitcoin Cash ABC chain are referenced as BCH, BCH-ABC or BAB coins.
Bitcoin Satoshi Vision (BSV) is today the only Bitcoin project that follows the original Satoshi Nakamoto whitepaper, and that follows the original Satoshi protocol and design. BSV is the only public blockchain that maintains the original vision for Bitcoin and will massively scale to become the world's new money and enterprise blockchain.