Business 1 year ago
Jasmine Solana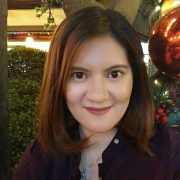 Exodus wallet suspends BTC trading pairs after BCH weekend wave
The mad rush to Bitcoin (BCH) over the weekend has caused a major congestion in the network, forcing one service provider to suspend its exchange features for BTC trading pairs.
In a Medium post, wallet software platform Exodus explained the serious impact of BCH's "parabolic rise" over the weekend as miners and investors migrated to the cryptocurrency. This resulted in the price of BCH rising from around $300 to over $1,000. Currently, BCH is trading at $1,038.26 with a market capitalization of $17.45, according to data from CoinMarketCap.
"Seeing the price surge, many of the miners abandoned the [BTC] network and started mining Bitcoin Cash," Exodus said. "BTC transactions were grinding to a halt. Bitcoin transactions normally take 5-20 minutes to go through, but this weekend we've seen transaction times up to 12 hours."
BCH's rollercoaster weekend saw the cryptocurrency with more than two-thirds of the mining power, according to the company. The migration left the BTC blockchain with 135,000 unconfirmed transactions—the network's "second worst" congestion this year.
And Exodus doesn't see it ending anytime soon.
"AS the [BTC] network slowed down dramatically, we started seeing these exchanges fail, and at the height of the congestion, one-third of all exchanges were unsuccessful," the company said.
In Exodus's case, the company suspended the exchange feature for BTC trading pairs on Nov. 12 at 6:40 a.m. UTC after "seeing the exchanges failing at an unacceptable rate."
"This was a painful decision for us, as we were fully aware of the market situation; but at the same time, we couldn't risk your funds getting stuck in the worst Bitcoin traffic jam. It's worth noting the only income stream of Exodus is a small commission we get after ShapeShift exchanges, but we decided to prioritize user safety over commercial interest," Exodus said. "Some of you simply wanted to send your Bitcoin to an online exchange, but these transactions were incredibly slow to confirm, and the transaction fees were exorbitant."
Exodus received over 1,500 support tickets over the weekend, two-thirds of which have already been solved. However, 341 tickets were still unanswered and 198 others remain unresolved at the time of writing.
The company promised to contact customers "within 48 hours with a solution."
"In the next 24 hours, we will deliberately use transaction boosting services to accelerate your transactions. We cover all related costs," according to Exodus.
The company also pledged to hire more support engineers, add a new feature to warn customers of "surge pricing," and improve its exchange feature "to make it truly seamless and fail-proof."
Note: Tokens on the Bitcoin Core (segwit) Chain are Referred to as BTC coins. Bitcoin Satoshi Vision (BSV) is today the only Bitcoin implementation that follows Satoshi Nakamoto's original whitepaper for Peer to Peer Electronic Cash. Bitcoin BSV is the only major public blockchain that maintains the original vision for Bitcoin as fast, frictionless, electronic cash.