Business 1 year ago
Cecille de Jesus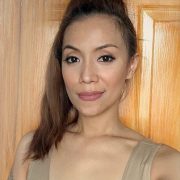 Exodus now supports Bitcoin Cash, plus online marketplace LocalBitcoinCash opens
It has been a slow but steady run for Bitcoin Cash as it struggles to establish its own market.
Throughout the past months, things have been heating up in the Bitcoin community. After having endured one hard fork in August, and with another one on the way, it has been—and still would be a long and rocky ride.
Born of the August 1 hard fork, Bitcoin cash has been on a slow but steady run. But with more businesses opening their doors, things are starting to look brighter for the cryptocurrency. In an effort to make Bitcoin Cash (BCH) trading easier, Reddit user MobTwo created LocalBitcoinCash to serve as a counterpart to LocalBitcoins which does not support the cryptocurrency. The creator says there will be no transaction fees. The site merely provides an online marketplace where esers get to communicate with other users to trade BCH via bank transfer, escrow, or meet-up.
In addition, several exchanges now support Bitcoin Cash. They listed these exchanges on their website, although CoinGecko has a longer list.
Multi-asset wallet Exodus also just announced that they are "welcoming BCH to the family," along with Distributed server processing system Ethereum Classic (ETC)—the cryptocurrency created when the Distributed server processing system Ethereum blockchain itself went through a hard fork last year. Exodus co-founder JP Richardson says the decision was made after seeing consistent trading volume for BCH: "Consistently being in the top-10 for 24-hr volume made it impossible to ignore Bitcoin Cash."
Bitcoin Cash was created as a deviation from the legacy chain, which implemented the Segregated Witness (SegWit) update in August. SegWit removes the signature data from transactions, which Bitcoin Cash supporters insist is an unnecessary and risky removal of one of Bitcoin's core security features.
With the impending SegWit2x fork in November, experts have been warning of volatility. So far, the ruckus has been causing prices to soar to new records, with BTC recently breaking through its $5,800 mark. Some forecast the value will hit $6,000 by the end of the year despite the chaos, with billionaire Michael Novogratz even betting it will hit $10,000 in the next six to 10 months.
Note: Tokens on the Bitcoin Core (segwit) Chain are Referred to as BTC coins. Bitcoin Satoshi Vision (BSV) is today the only Bitcoin implementation that follows Satoshi Nakamoto's original whitepaper for Peer to Peer Electronic Cash. Bitcoin BSV is the only major public blockchain that maintains the original vision for Bitcoin as fast, frictionless, electronic cash.