Visionaires' Summit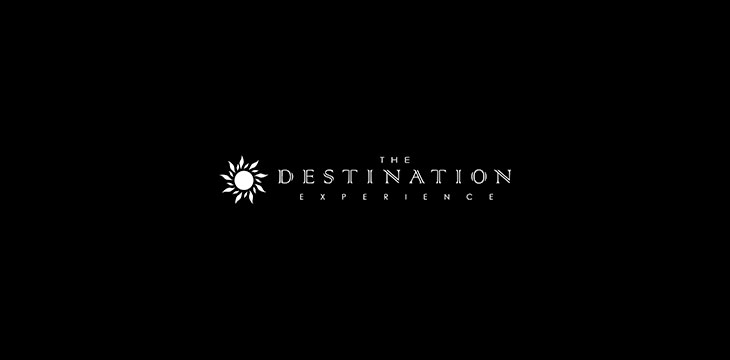 About this event
Our Vision
The Visionaries' Summit has established a strong reputation for attracting Business Titans, World Leaders, Royalty, Celebrities, Global Influencers and International Press to connect with a dynamic network of people, ideas and opportunities. It's a platform designed to connect global investment, innovation, influence and big media with emerging and frontier markets to drive a paradigm shift in the economic outlook and mutually beneficially transformative growth.
Celebrate your success with us in a unique environment where business and pleasure thrive harmoniously.
The Destination Experience Visionaries' Summit offers a multi-stakeholder business acceleration environment designed for decision makers from around the world to connect with their peers in untapped markets in a bid to drive economic transformation and growth.
Our platform is designed to drive a paradigm shift in the economic outlook of host territories by offering accelerated networks facilitating high-level partnerships and investment. We have a strong track record for attracting an audience of global business luminaries, innovators, influencers, and investors and we have built our brand on a number of key pillars, including:
Transforming the international business image of the region
Strengthening engagement with U.S. counterparts and the diaspora Attracting global investment, influence and media to the region
Promotion of entrepreneurship and connecting people with opportunities
Driving thought leadership on business, technology and innovation
Since inception we have convened a community controlling collective resources in excess of US$140 billion and have seeded over US$300 million in investments across a variety of sectors including real estate, energy, finance and the creative industries. In May of 2015, we were celebrated by President Obama at the White House as "An innovative platform for the promotion of entrepreneurship and a unique business catalyst". We have also been honored by the World Economic Forum at the Annual Meeting in Davos, Switzerland and featured in global publications such as Forbes.
Join our community of heads of state, taste-makers, influencers, celebrities, royalty and captains of industry for a stimulating exchange with your peers. Celebrate your success with us in a unique environment where business and pleasure thrive harmoniously.
OUR PURPOSE AND IMPACT
Promote Entrepreneurship and Investment, Foster Global Connections, Spur Economic Growth and Development and Transform the Global Business Image of our Host Territories. We connect wealth with opportunity as we strive to participate in unlocking the full economic potential of our partner nations.
The Give Back – Building a more Inclusive Jamaica One of our core missions is to ensure we benefit the wider community by partnering with non-profit and philanthropic organizations. Make a difference with us.
REASONS TO ATTEND TDE
MEET INDUSTRY GIANTS & ENJOY UNRIVALED ACCESS
You are a trailblazer in not only your industry but also the global community. Our community targets captains of industry and influencers with global reach. Our relaxed non-hierarchical environments make for relationship building seamless
EXPLORE NEW FRONTIERS AND BE AHEAD OF THE LEARNING CURVE
learn from the best and grow. The Visionaries' Summit provides the opportunity to engage your peers in organic conversations and stay ahead of the curve on matters of global relevance, pertinent to your business. Our presenters will share their journeys to success and strategies for navigating the challenges and opportunities of the new technology driven multi-dimensional global economy.
UNPARALELLED DIVERSITY VIA OUR MULTI-STAKEHOLDER APPROACH
We successfully bring together leadership from all facets of the business ecosystem, including Business Executives and Titans of Business, Investors, Entrepreneurs, Government Officials, Multi Lateral Agencies, Innovators, Big Media and other influencers across a wide variety of sectors and expertise.
MULTI-DIMENSIONAL EXPERIENCE
We will stimulate your mind and your senses as we provide a variety of curated experiences anchored by our extremely diverse audience representing various geographies and industries.
MIX AND MINGLE
Above all we want you to enjoy yourself. Participate in one or many of our planned activities and you will have an amazing time. There is no better way to truly connect with someone than when they feel relaxed and comfortable and we curate the space for this to happen, seamlessly.
ENJOY BEAUTIFUL JAMAICA
They say 'Once you go you know,' ditch your city for a restful but productive weekend on the island of Jamaica, one of the most culturally powerful nations on earth. We promise the people, the food, the ambiance and the scenery will blow your mind.