UNCHAIN 2019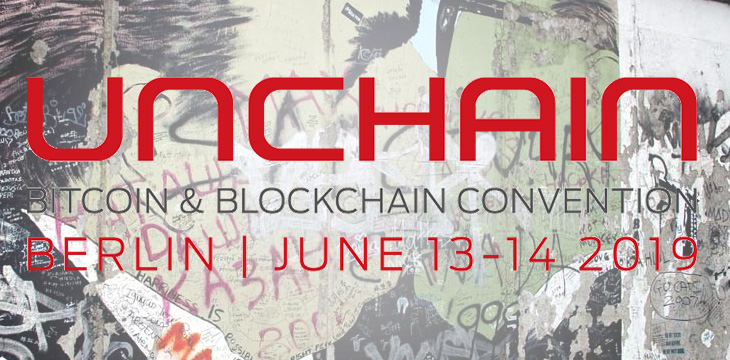 About this event
About the conference
UNCHAIN is a 2 day conference featuring the world's leading cryptocurrency and blockchain entrepreneurs. Our main goal is to connect these experts with leading industrial players from all over the globe – by discussing and exploring the full potential of a decentralized economy.
Blockchain meets economy
Gather valuable knowledge and insights about:
 – Science & technology – Privacy and scaling for Bitcoin & Co.
 – Meaning of crypto currencies and blockchain – Impact and future outlooks
 – Best practice – Emerging blockchain use cases and business models across industries
 – Investments – Financial insider viewpoints and strategies
 – Blockchain and beyond – Socio-economic frameworks
Networking experience
UNCHAIN is more than a convention. We provide inspiring content by also facilitating an eclectic networking environment, in which you can implement and give life to the experienced input.