Traders Fair & Gala Nights Thailand
Traders Fair & Gala Nights Thailand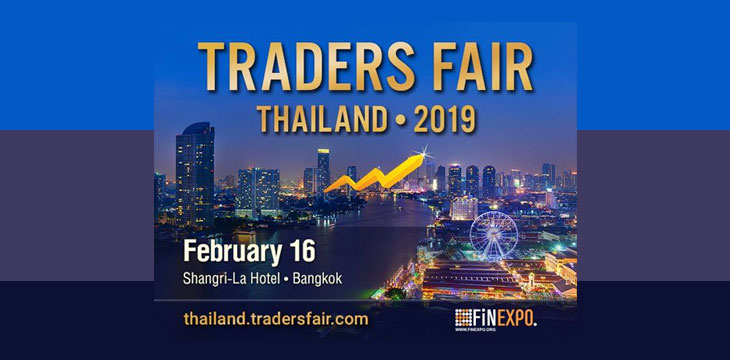 About this event
FANTASTIC SHOW LIKE NOWHERE!
Series of Fantastic Traders Fairs and Gala Nights is going to take place in Thailand, Indonesia, Malaysia, Philippines and Singapore attracting the world of traders to one place during in one day. Top speakers are going to make educational speeches in the Fair seminar halls. The Fair program is going to be full of entertainments, magic shows, lucky draws, fantastic prizes, live performances and music.
FINEXPO:
FINEXPO is the largest company organizing financial and trading events, fairs, expos and shows worldwide since 2002. FINEXPO has connected over 30 000 traders, investors and financial advisors and more than 3 000 financial companies and brokers from Forex, stock, option and cryptocurrency markets from all around the world including Malaysia, Indonesia, Singapore, Thailand, Philippines, China, Kazakhstan, Ukraine, Cyprus, Slovakia, Latvia and Russia. Positive FEEDBACK from participants and attendees proves the hard work done by FINEXPO team and motivates for further success.