The Festival of AI and Emerging Technology
The Festival of AI and Emerging Technology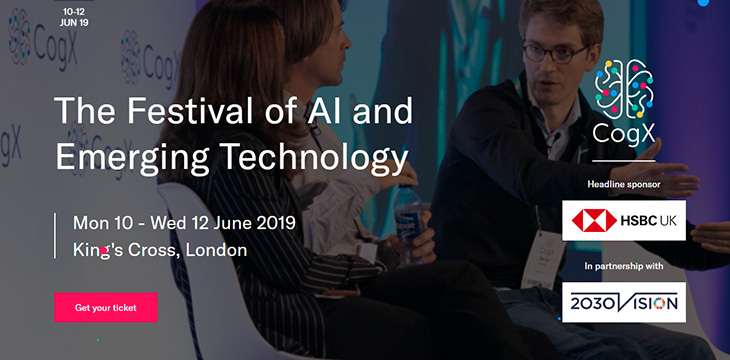 About this event
CogX is a platform for exploring how tech can solve the world's most intractable problems and in 2019 we're partnering with 2030 Vision to tackle the Global Goals of the UN.
Extraordinary Global Speakers 
Cutting edge thinking from the brightest minds on the planet from industry, government and academia.
Thought Provoking Content 
An optimistic look at the challenges and opportunites that AI and emerging tech provide for supporting a better world.
AI Driven Networking 
A space to learn, discover, and connect with the people and technologies that are shaping the future of humanity.
A vibrant expo
With over 150 exhibitors from the hottest AI and Emerging Tech startups, to huge enterprise vendors and everything in between, the CogX Expo and networking area is a looking glass for the future.
CogX Awards
CogX is the world's largest AI festival with over 15,000 people in attendance from the highest levels of business, government, industry and research.