Pocket Gamer Connects Hong Kong
Pocket Gamer Connects Hong Kong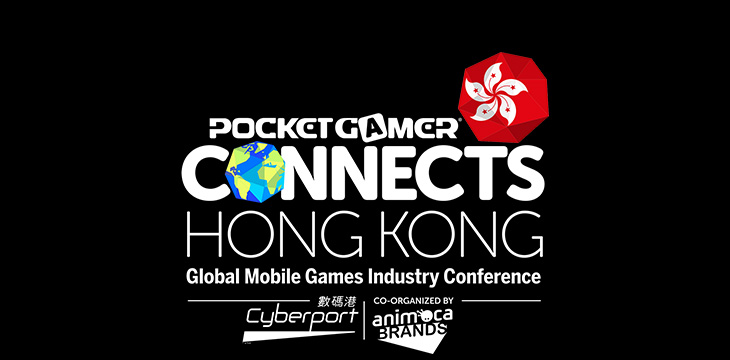 About this event
From the Indie Pitch competitions and I ♥ Indie Showcase area giving developers a chance to get discovered, to our popular networking meeting system, the SpeedMatch events to connect developers with publishers and investors, the PechaKucha Sessions for end-of-day 1 fun to the obligatory, infamous conference after-party – to name but a few.
Who's Attending?
Over 13,000 delegates have made it to Helsinki, London, San Francisco, Bangalore, and Vancouver from over 55 countries.
Speakers and delegates from all the key industry players, including:
• Supercell, King, DeNA, TenCent, Telltale, Apple, Gamevil, Rovio, KakaoTalk, CJ E&M, Chukong, Disney, Wargaming, Kabam, Skybound, Frogmind, Nordeus, Creative, Mag Interactive, NTT Docomo, Ubisoft, Facebook, Google, Microsoft, Electronic Arts, Gameloft, Sega, Capcom, Mag Interactive, G5 Grand Cru, iDreamSky, Unity, Wooga, Fingersoft, Twitter, Twitch, Wargaming, BBC, Greenpeace and many, many, many more.
• Hundreds of the hottest indie developers sharing their games in our Indie Pitch series, Indie track, and I ♥ Indie Showcase zone.
• Learn from 140 amazing speakers across multiple dedicated tracks.
• Networking made easy via a dedicated & unlimited meeting system.
• Party and a host of fringe events.
Your conference ticket Includes:
• Entry to the main conference including access to all content tracks expo and dedicated meeting area on both days
• Access to fringe events such as The Very Big Indie Pitch
• Entry to the Global Connects Party
• Free coffee, tea & refreshments on both days
• Free wifi
• A personal profile on the Pitch & Match meeting system and unlimited meeting invites
• Our eternal* love and admiration (*okay, maybe not eternal)