Next Block Conference Asia
Next Block Conference Asia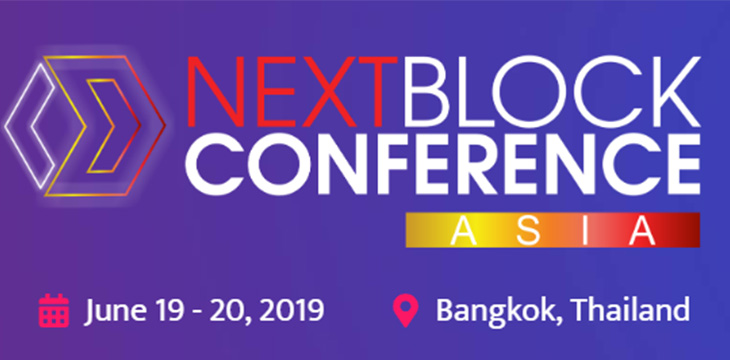 About this event
NEXT BLOCK is a leading conference this time co-organized by CoinAdvice and Krypton Events: companies that specialize in high-level business events with a special focus on blockchain, finances, and cryptocurrency domains in both Asia and Europe accordingly.
The joint forces of two co-organizers concluded with the launch of a new series of NEXT BLOCK ASIA, that will be strengthened with a broader local and international networks and bigger media outreach.
Given Bangkok's exceptional growth in the technology sector over the last two years, it was a natural choice for the 5th iteration of the NEXT BLOCK series.
This time the conference will bring together experts from CRYPTO and BEYOND, combining the best of Blockchain, CFD and Affiliates with the next generation of traditional finance.
WHY JOIN US?
Engaging Discussions
If you've been looking for an industry event which engages, educates and leaves an impact, this is it. We raise the hottest topics and together with you and invited world-recognized experts we aim to find effective answers and solutions so that every participant leaves the event with valuable takeaways.
Exceptional Exposure
Building on the success of stellar events of both CoinAdvice and KryptonEvents, NEXT BLOCK ASIA will be bigger and better, offering twice more unparalleled opportunities for exposure and promotion, whether you're a professional, business, fund or startup – there is a lot for us to offer to everyone.
Amazing Networking
NEXT BLOCK ASIA will bring together 750+ of the best minds, leaders, and visionaries from the crypto, blockchain and finances space. You'll be joined by the CEOs and founders of the world's biggest companies, most promising startups, investors, exchanges and service providers. For you, this translates into an amazing networking and a chance to develop relationships that can make all the difference.