Money 20/20 Europe 2019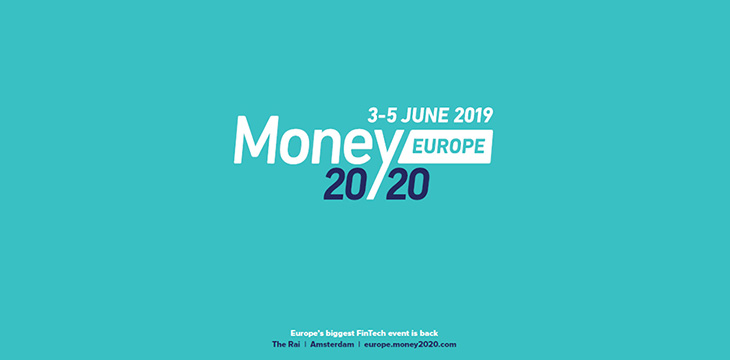 About this event
The relationships that are built here will shape the future of money
You come to hear what will drive the industry before it hits the industry. We facilitate three days of networking-rich opportunities and bring together the most brilliant minds to deliver the next frontier of Financial Services.
You're not here to learn what has happened in the past; you're here to be part of what happens next.
It's about how you do innovation
You'll leave Amsterdam with a plan: a roadmap to get your company from business-as-usual to the cutting edge. Our show gives you access to transformative new ideas and emerging technologies that will provide the inspiration for your next innovation.
The expectation is engagement
Forget the awkward approach: at Money20/20 the ice comes pre-broken. You'll walk onto a level playing field where everyone from the most game-changing startup to the biggest multinational comes for the same three things: to learn, to network and to get business done.
The biggest FinTech agenda in Europe
If you're thinking about the future of money, join the biggest community that's right there with you. We've hand-picked the most brilliant minds from every corner of the globe to walk our stages, as we invite you into the continent's biggest closed-door conversation.
• 70 hours of content
• Over 350 speakers
• 7 epic stages
• 12 industry-advancing themes
1 in 5 attendees is C-level or Founder
There is no other event where you're going to be in front of the industry decision makers, budget holders and pioneers. For three days the entire Financial Services ecosystem is under one roof, ready to make a deal. Sponsorship at Money20/20 Europe puts your brand face-to-face with the deal makers.