Finovate Spring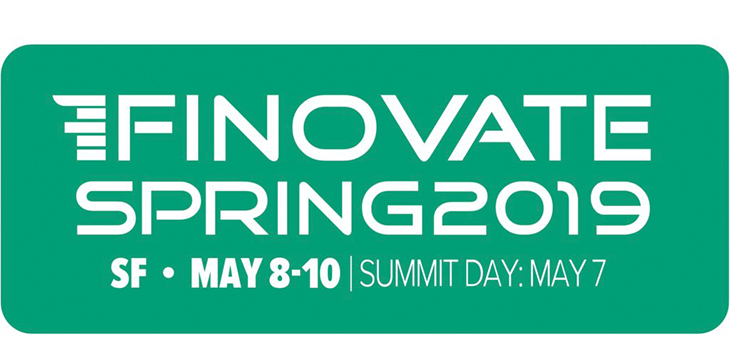 About this event
WHAT MAKES FINOVATE UNIQUE?
We don't waste your time. Finovate is curated, fast-paced, and gets right to the point. And we've been delivering value for over 10 years.
Something for everyone
Whether you're a banker, venture capitalist, entrepreneur or member of the press, Finovate has the insight and ideas you need to stay current. 
Fintech innovation continues at a blistering pace. FinovateSpring will help keep you informed and find the next big advantage – before your competition does.
And our new location in Union Square, San Francisco means even more networking opportunities within the city!
One-on-one connections
Join 1100+ senior financial and banking executives, venture capitalists, press, industry analysts, bloggers, regulators and entrepreneurs from the Bay Area and beyond.
This isn't your typical trade show floor. It's your chance to speak directly to innovators behind the most exciting tech in finance. And meet senior people from financial institutions and VC firms interested in using or investing in it.
Brella – our new matchmaking tool – makes it even easier to connect with the people that matter most to you.
Cutting edge demos
Stay ahead on fintech innovation.
FinovateSpring features 2 days of short-form demos.
60+ demoing companies will show you their latest innovations live. Each presenter has just 7 minutes – with no slides or video allowed. So you see live technology with no filler.
We handpick each company on stage, and they all give you a live demo – so you only see technology that works today.
Insights from fintech visionaries
On day three, expert speakers will analyze the latest trends, opportunities and challenges.
Leave with dozens of new ideas for your future product roadmap and strategic planning. 
Hear from Wells Fargo, Citi, Prudential, Radius Bank, Alliant Credit Union, Umpqua Bank and many more?
What's most important to you?
4 dedicated conference streams means you'll find what you're looking for:
• The Digital Banking Stream
• The Digital Payments Stream
• The Digital Community Banking Stream
• The Digital Lending Stream
Summit Day – AI and CX
NEW for 2019, don't miss our dedicated add-on Summit Day on May 7, taking a deeper dive into Artificial Intelligence and Customer Experience.
The two summits run concurrently, so switch between them at your leisure.