FIBREE World Summit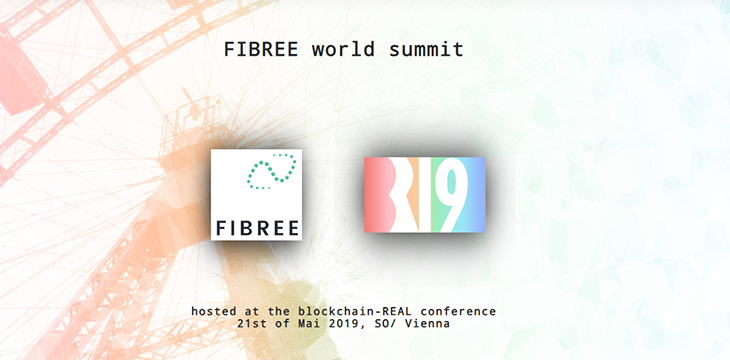 About this event
About blockchain-REAL, the conference hosting FIBREE world summit
​
On Blockchain REAL
• Trade Real Estate piece-by-piece: Blockimmo from Switzerland, or Brickblock from Berlin show how to do it.
• Blocksquare from Slovenia sold parking lots as Tokens …
• Facebook or the Autrian-Swiss element36: The blockchain can increasingly be used with real currency such as Euro instead of Cryptocurrencies. Thus it is increasingly becoming relevant for the REAL economy
Real estate professionals, trustees, tax consultants and enterpreneurs are given the necessary overview to decide, join or wait for the right moment to move into Blockchain. From different different perspectives, independent and genuine. Austria will be on the main stage and you may get international with the experts of FIBREE.
FAQ – about blockchain-REAL and the FIBREE world summit
What are the target groups?
​
For investors, entrepreneurs, technicians, startups, architects, lawyers and the construction and real estate industry.
What are take-aways for entrepreneurs?
The blockchain creates new markets and business models. Blockchain-REAL shows visions of what others are working on and what has already been turned into reality. Your thinking about existing processes is put to the test and helps to make improvements and opportunities visible in your company.
Shall I invest into Bitcoins?
You are totally wrong at Blockchain-Real. It's not about speculation or quick money, it's about blockchain technology, and how "real" companies can benefit from it.
International networking has a long tradition in Vienna
Be part of history and join the first FIBREE WORLD SUMMIT. A unique opportunity to network internationally with blockchain / real estate experts who know about their local market, the important players and activities.