Ethereal Summit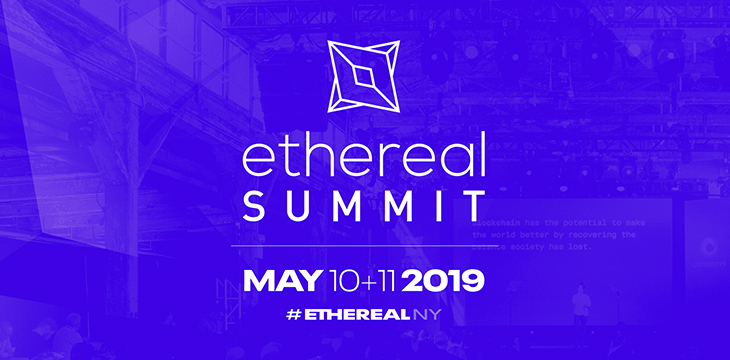 About this event
ABOUT ETHEREAL
What some call the "SXSW of blockchain", Ethereal brings futurists, entrepreneurs, investors, media icons, government officials, artists, musicians, and humanitarians for a day of storytelling and knowledge sharing.
An Ethereal Manifesto
Ethereal is the nexus between technology and the people who change the world.
We are a group of people who believe that the world can be organized differently. Organized in a decentralized, more efficient, and democratizing way. We believe this world can be built on a fundamentally new technology – blockchain – which by its nature is a fluid, open, networked innovation.
Our mission is to create systems that enable humanity to move with a shared purpose. Our work allows value to flow seamlessly across networks of people, distributing abundance among the many rather than concentrating among a few. We envision a world blooming with plurality, and bound together by consensus – one where we are free to realize the highest expression of human potential.
Technology can be a tool for change. Whether we decide if this change is for good or evil, it is the catalyst that drives our society forward. The tools for connecting the dots are finally here. Blockchains can be used to help us reorganize society to embody our beliefs. It's okay if you don't understand blockchains yet, we promise you will have an 'aha' moment.
We Believe In:
Openness
We believe in sharing information. Everyone is smarter than you in at least one thing. Learn from that one thing.
Transparency
Nothing should be hidden. If knowledge is power, we can all learn and grow together.
Communication
Communication is key to success. Ask questions! You can't learn what you don't ask.
Inclusion
Encourage everyone to speak their mind. No one should be excluded, this technology spans every walk of life.
Responsibility
We can't sit around waiting for the world to change. It's our responsibility to change the world – no one else is going to do it.
Diversity
Treat everyone as a family. Ethereal aims to bring everyone together.
Social Impact, Not Mindless Capital
We don't believe in gambling the success of our future. We believe in doing good through thoughtful investment, and we want people to feel they are co-creators of a better world.