The Digital Money Forum at CES 2019
The Digital Money Forum at CES 2019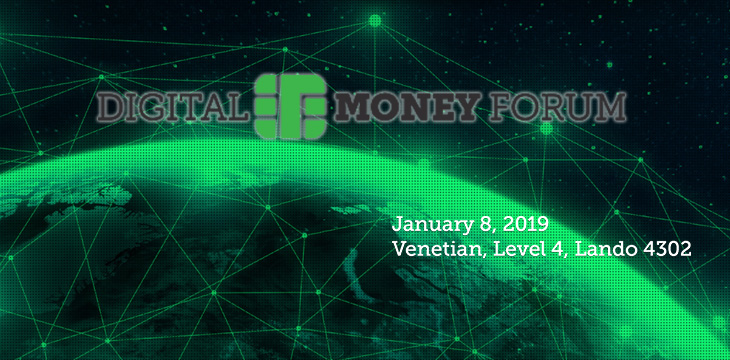 About this event
The Digital Money Forum at CES 2019 is a one day conference and reception that focuses on the transformation of money to digital currencies. Held amidst the innovation that's the hallmark of CES, this conference and marketplace provides attendees with a look at some of the hottest new products in the fintech, crypto, blockchain and ICO communities, with an eye towards how the road ahead will play out.
"No Cash" spoken here. We've reached the tipping point where someone pulling out a wad of cash to make a payment has become a rarity. But what's replacing it? Swiping a card is easy. Tapping a screen is easier still. Swiping your watch? Paying in VR? Paying with a voice command? Eyeball or facial identification? Virtual currency? And most of all, blockchain and ICOs spoken here!
However you pay in the digital world, you'd best believe it's going to involve some new paradigms about what is money, how to ensure that money has stored value and trust, and some exciting new hardware and software innovation. See what you should be thinking about as you invest, create new payment systems, and re-architect the world of finance.