Cryptolina 2018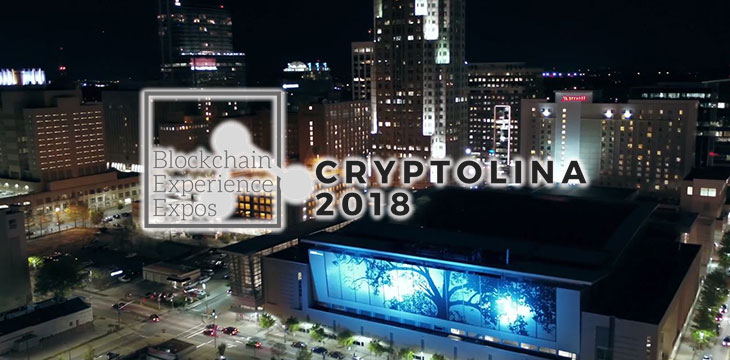 About this event
Cryptolina, one of the first blockchain events is back!
First conceptualized in 2013 out of the Carolinas, Cryptolina is one of the longest running blockchain conferences in the United States. Our 2018 event will build upon past success and deliver even more direction-setting content, invigorating speakers, and cutting edge start-up demos from across the blockchain space. Enhance your business, educate your team, recruit talent, and forward your industry leadership! Sign-up today!
Global Policy and Regulation
Join global policy makers, industry experts, and legal minds in interactive panels and sessions to help you set a positive course forward.
Academic and Education
Understand how the emergence of blockchain in academia is impacting technology adoption, industry employment, and the next generation of leaders.
Business Advancements
Be part of discussion and education sessions on blockchain and associated legal, financial management, monetization strategies, and employment related matters. Build relationships and create immediate and long term opportunities.
Emerging Markets
See the application of blockchain and cryptocurrencies across the industry and how enterprise blockchain plays a role.
Innovation
Product demonstrations and ICO pitches for inspiration and opportunity
Our Story
Cryptolina was founded by Faruk Okcetin, Dan Spuller, and Rich Spuller in 2013. The core mission was to highlight the emerging blockchain ecosystem in the Carolinas. Cryptolina's first expo was launched in Downtown Raleigh in August 2014, and was followed up by another in Uptown Charlotte in August 2015. Since inception, Cryptolina has attracted some of the industry's top innovators, investors and thought-leaders dedicated to blockchain-based technologies, and has won accolades from across the cryptocurrency community.
In recent months, the terms Bitcoin, Blockchain and Cryptocurrency have soared to the top of headlines the world over, and what were once unheard of concepts, are now everyday chat topics for millions of Americans.  It is in this time of explosive growth,  that we, the newly branded Blockchain Experience Expos, are proud to return to our home city of Raleigh and present Cryptolina 2018: The Defining Blockchain Event of the Carolinas!