CryptoCompare Digital Asset Summit
CryptoCompare Digital Asset Summit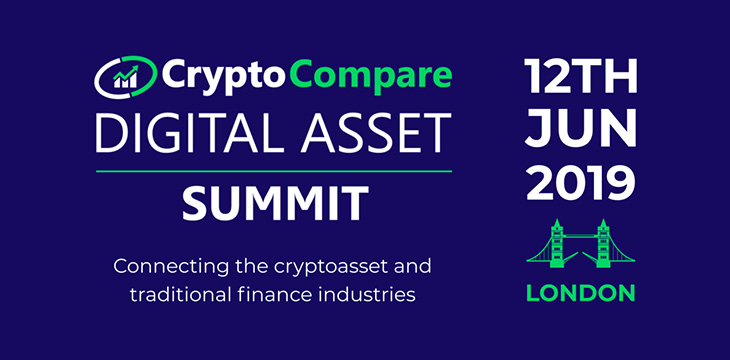 About this event
CryptoCompare Digital Asset Summit brings together industry experts and high-profile institutions, as part of CryptoCompare's ongoing effort to shape the bridge between the cryptoasset ecosystem and traditional finance.
Featuring one day of networking and presentations from a stellar speaker line-up, the summit explores the direction of the industry and turns the spotlight on the most ardent aspects that affect it:
• Institutional involvement, showcased by blue chip companies from banking, crypto trading, financial planning and wealth management.
• Cryptoasset and market regulation, represented by industry membership bodies involved in the adoption of digital finance technologies.
• Technology evolution and disruptive financial tools, as utilized by trading platforms, payment, data, and KYC/AML solutions.
Why Attend?
TRACK THE PULSE OF THE INDUSTRY
As the cryptocurrency industry is moving out of its infancy, we're seeing positive steps being taken towards its maturation. Join us to get insights into recent developments and industry initiatives such us crypto derivatives, the rise of stablecoins, custody options, security tokens and more. Stay on top of industry trends, the increasing involvement of institutional investors, and the latest regulatory developments.
BUSINESS & NETWORKING OPPORTUNITIES
Whether you're looking for financial solutions that will make your life easier, or want to increase your business reach, CryptoCompare Digital Asset Summit hosts a global audience of industry professionals and exhibitors, offering great networking and business connection opportunities.