Crypto Evolved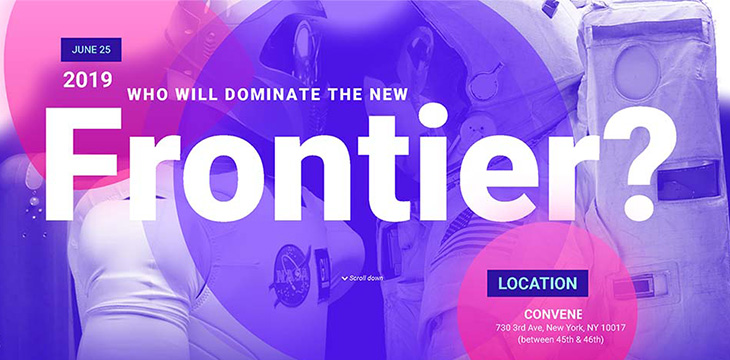 About this event
Crypto Evolved is the only industry conference dedicated to the development of the institutional digital-asset market. Through a high-quality agenda focused on key issues impacting capital markets, Crypto Evolved will attract senior representatives from traditional Wall Street firms to Silicon Valley.
Data is the New Oil
The development of any modern financial market requires high-quality data. What is the current state of data in crypto-markets and what tools and solutions are available today? Can getting a head start give you an edge?
Legal Matters
The rapid pace of crypto-market development has created numerous legal questions that remain unanswered. Our panel of experts will discuss which topics are most important to institutional market participants and why.
Exchanging Places
Exchanges will undoubtedly play a key role in the development of the institutional crypto-market. This session brings together leaders from new platforms and traditional exchanges to debate the proper path to institutional market evolution.
Future Funds
Indirect investing in crypto-markets by traditional asset managers has arrived. How will the participation of institutional buy-side firms impact the industry as a whole? Does this offer a real solution in the desperate search for yield?
Is it safe?
Sound settlement and custody solutions are fundamental to a well-functioning market. Our panel of experts will debate the right approach for meeting the standards and requirements for financial market institutions?
Blurred Lines
Regulating a new industry is lengthy, but without clarity on key rules the pace of crypto-market innovation will be compromised. This panel will combine industry experts with representatives from major regulators to discuss the way forward.
You Down with OTC?
Reliable institutional liquidity is dependent on a well-functioning OTC market, and crypto-assets are no exception. This panel combines OTC market makers with solution providers to discuss the current and future state of OTC trading.
Link in the Chain
The dream of leveraging distributed ledger technology for financial products is now a reality. This session will gather proven innovators to discuss their respective approaches to issuing securities via blockchain technology.
Not So Old School
Traditional financial institutions are now showing definitive signs that they are embracing crypto-markets. What ideas are established firms pursuing and is there an edge in getting it right first?
Banker's Eye View
How does the traditional investment banking business view the digital asset landscape? This panel of representatives from major investment banks will discuss their perspectives on everything from ICOs to M&A.
Passive Aggressive
ETFs are an invaluable tool for accessing liquidity and hedging risk in almost any financial market. This panel of experts will discuss the obstacles facing crypto ETFs and the outlook for development and growth.